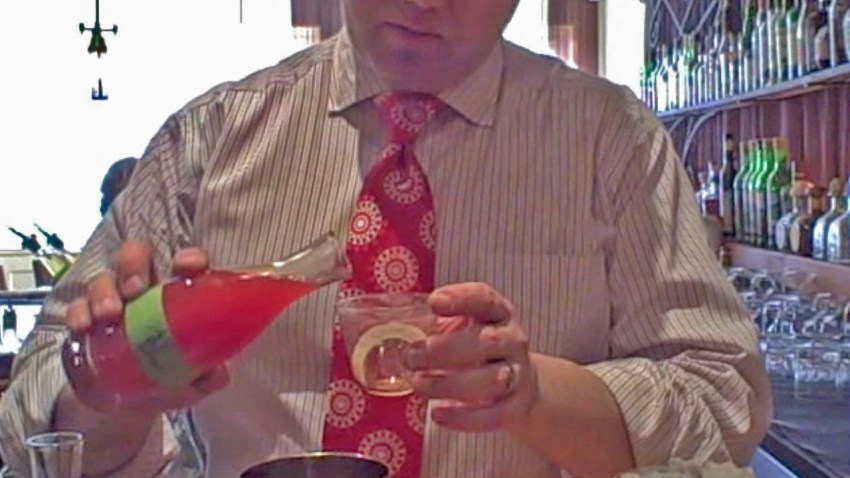 Todd Thrasher, the mixologist at Restaurant Eve, has created a cocktail called 'The Dexter,' which combines blood (naturally) oranges, pomegranates, Averna Amaro, 42 below Vodka, egg whites, molasses, and powdered sugar. The drink is inspired by Dexter's signature technique: slicing the victim's face and letting the blood drip down. The result is an eerie-looking, but undeniably delicious drink that might have you screaming... with joy, of course. See all the pics here.

Through March 13, stop in at any Cakelove location (including 1506 U St. N.W.) for a $4 slice of the 44th Cake. Inspired by our 44th president, Cake Love says this cake is "all about change!" We're not sure how much we want to change about this dessert, though: Layers of vanilla cake with vanilla buttercream, rich caramel and a pinch of salt. Find more deals at The Feast.
Though he's already earned virtually every culinary award on the planet, tonight world famous chef Grant Achatz of Chicago-based restaurant Alinea can add another shiny medal to the mantel: USA Network's Character Approved Award. He'll be honored along with a dozen other recipients during an hour-long award show on USA Network at 11 p.m. Details here.

---
Let's Go Around Town: Keep up with what's happening in the D.C. area anytime, anywhere. Follow us on Twitter and Facebook. Sign up for our e-mail newsletters and find out What You're Doing Tonight with texts delivered right to your mobile phone -- just text DCTONIGHT to 622339 to sign up. (Message and data rates may apply.) Don't forget our iPhone app!