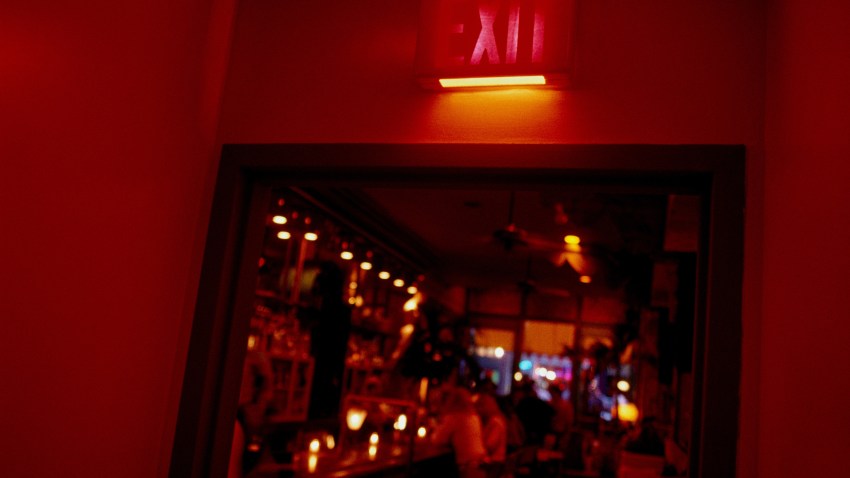 On a quest for the hottest, trendiest nightspot in D.C.? Well your best bet, besides this site, might be eavesdropping on a conversation of the trendiest person you know. It's a hush-hush approach to advertising that's been The Gibson's PR tactic.

The Gibson doesn't have a Web site, a published phone number, a public listing or even a sign visible from the street, all of this in hopes of keeping this place one of D.C.'s little secrets.

The Gibson's deliberate speakeasy appeal is not a new concept to owner, Eric Hilton.
Hilton, a member of Thievery Corporation, has had success with this format more than once. He is the owner of Eighteenth Street Lounge and The Marvin.

The Gibson is an intimate setting. There is no standing in the salon. If you want to secure a seat, you can make reservations for a tabletop, for a two-hour time period, between 6-10 p.m. If you are a walk in, wait lists are provided with no guarantee on waiting time.

The name is a tribute to Elsworth Gibson, a member of Eighteenth Street Lounge's house band.

A unique variety of drink options are offered here. This is not the bar you go to for a gin and tonic. Bartenders are versed in creating drinks to suit. Tell them what types of flavors you like and wait for your custom drink to be served.

Sun, Wed & Thur 6 p.m. - 1 a.m.
Fri & Sat 6 p.m. –2 a.m.

The Gibson
2209 14th Street NW
Washington DC
202-232-2156


More For Locals Only