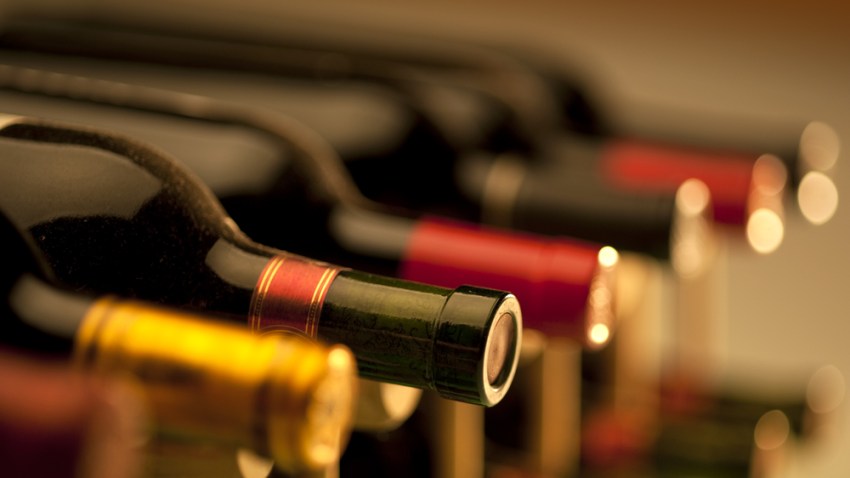 Retaining elements of what made the Curious Grape locally famous -- a.k.a., the wine -- the revamped, relocated shop has expanded to include a café serving up a variety of specialty coffees, espresso beverages, pastries and sandwiches.

Located now in Shirlington (200 S. Quincy St., Arlington), the Curious Grape's new spot still offers a fine selection of wines, including the ability to sample wines by the glass in both three-ounce and six-ounce increments.

I stuck with the whites and tried the Argentina Torrontes, a 2011 Susana Balbo Crios. It trended very brightly with neither the saccharine sweetness of a Moscato or the tart ping of a Pinot or Chardonnay. I enjoyed it very much, and the $7.50 price tag for a six-ounce portion even more.

The other white was a Virginia wine by Michael Shaps at Wineworks. The Viognier was midly bitter, but it was still nice.

The food was better than expected. Shirlington isn't exactly known as having the best food in the region, and most of the restaurants there are convenient rather than inspiring, but the Curious Grape will likely be changing minds.

I absolutely loved the recommendation of the Cremini Mushroom Soup ($7) as a starter. The buttery texture was nicely complemented by a smattering of toasted sunflower seeds and preserved mushrooms. Adding an interesting twist, the soup is gluten-free.

I also tried the Warm Baby Artichokes ($9). Made with spring garlic, mint, red chile and crispy bread crumbs, it was visually inspiring but my taste buds weren't interested. It was almost as though the flavors were out to compete with each other.

Much like with the wines, the Curious Grape smartly offers smaller portions of the entrée to create a tapas-style menu. I ordered a small entrée of the pan-roasted sea scallops with black rice, bok choy and plum wine beurre blanc ($12). The bed of black rice was nicely cooked, and I enjoyed the ingenuity of the bok choy as a vegetable off-set.

I can never pass up a chance for dessert. Four desserts are offered at the Curious Grape. I tried a sampler of the chocolate mousse, lemon mousse in a crisp cookie cup with lavender blueberry sauce, and the strawberries and almond shortcake with white chocolate almond ice cream and rhubarb coulis.

My favorite was the strawberries and almond shortcake. The white chocolate almond ice cream is made fresh in-house with locally sourced ingredients. I could have eaten a gallon of it.

And astonishingly, each dessert is only $4, so I can't offer you a good reason to skip it.

Overall, the new Curious Grape is a wonderful addition to the restaurant scene. I recommend it, and judging by the full tables during the week, others do too.