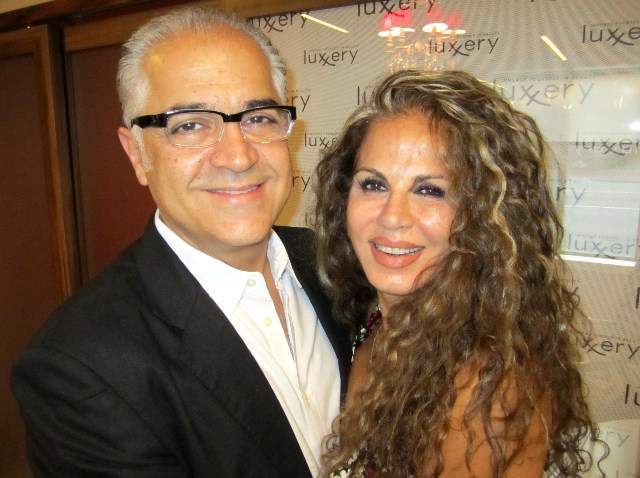 Celebrity plastic surgeon Dr. Ayman Hakki has tended to A-list actresses, sultry singers, prestigious sports stars and beauty queens -- but he is remaining mum on the details of his star-studded client list.
"I can't tell you who they are, and I don't want you to be able to tell that they've had any work done," Hakki told Niteside during the opening of his new Botox boutique, Luxxery Express, in Georgetown last night.
His latest endeavor, a quick-service cosmetic boutique, may have him keeping secrets for those holding state secrets.
The upper Georgetown location -- perfects for Hill hotties -- offers a menu of non-invasive procedures like Botox, Juvederm and Latisse.
"Ninety percent of my patients are women... and they've been waiting for a Botox boutique like this to open up for their fast fixes," Hakki said. "I know that women on the Hill and all over D.C. are excited to come to see me now that we have a location so close to them."
What could be better than getting in and out for your Restylane before Roll Call?