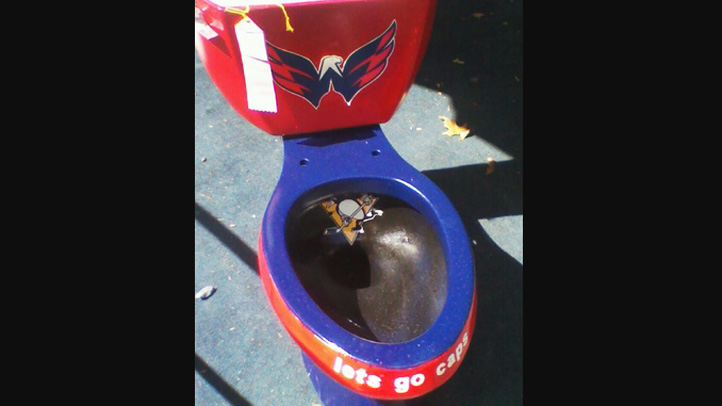 Hockey season is less than two months away (hopefully), which means that the rivalry between the Washington Capitals and Pittsburgh Penguins can be renewed.
Judging by an entry at the Montgomery County Fair's toilet decorating contest over the weekend (yes, that exists -- here are the rules), the Caps/Pens rivalry has bowled over:
(Via user RedBirdie on Japers' Rink)
According to "RedBirdie," this toilet did not win. I'm flushed with anger.
---
Follow Adam on Twitter @AdamVingan and e-mail your story ideas to adamvingan (at) gmail.com.