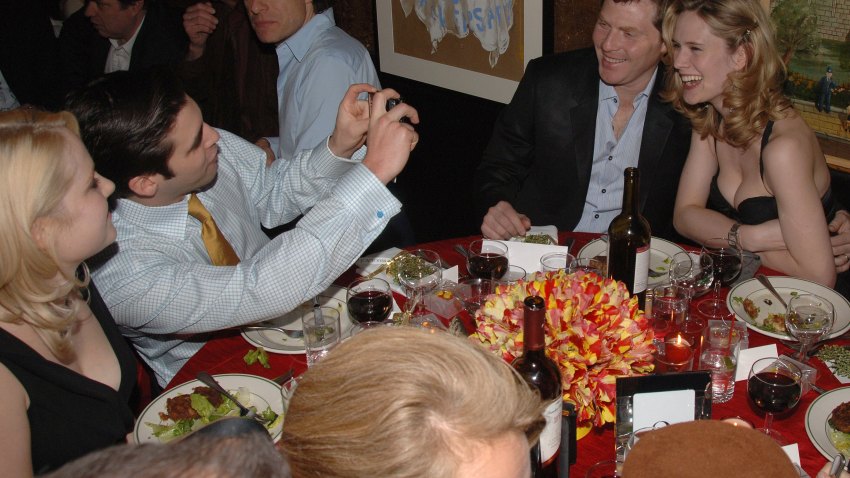 The battle over slots at Arundel Mills mall just got a little tastier.
Celebrity chef Bobby Flay and several other big names in food are now betting on the casino -- even before voters have approved it.
Flay is no stranger to a challenge. He hosts Food Network's "Throwdown! With Bobby Flay" and is one of four main chefs engaged in culinary battles on "Iron Chef America." Now he wants to throw his name to a new restaurant inside a theoretical casino.
Ruth's Chris Steak House, The Cheesecake Factory, and Baltimore-based Obrycki's Crab House and Seafood Restaurant are also signing on to feed potential Maryland gamblers.
But don't make any reservations just yet -- the casino has yet to be built, and the plans aren't even a sure thing.
Those fighting the plan to build the 4,750-slot facility on a parking lot of Arundel Mills Mall are strong in voice -- and number.
Opponent's biggest complaint: traffic congestion and parking gridlock that could follow the casino project. Those objections are likely being exacerbated now by the announcements of several national restaurants chains associated with the deal.
Ultimately, the future of the casino-entertainment-food complex near Arundel Mills Mall lies in the hands of those who live there.
Anne Arundel voters will go to the polls Nov. 2 to give a green or red light on the project.

---
Fan, Follow and Text: Get the latest from NBCWashington.com anytime, anywhere. Follow us on Twitter and Facebook. Sign up for our e-mail newsletters and get breaking news delivered right to your mobile phone -- just text DCBREAKING to 622339 to sign up. (Message and data rates may apply.)