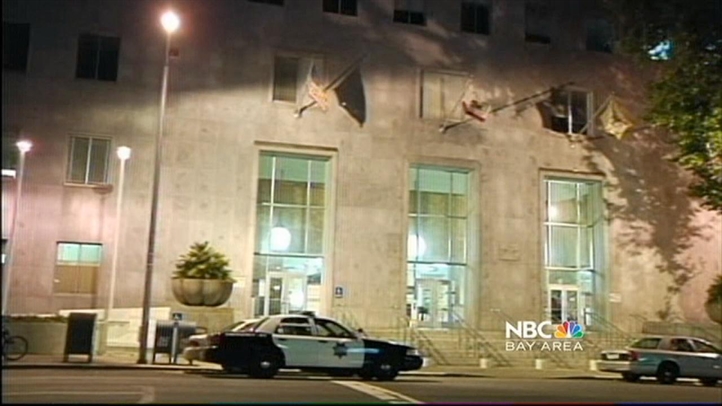 Roughly two weeks ago, the Washington Redskins hired Ben Tribbett, a liberal blogger and "known progressive figure in Virginia," to held defend their moniker as immense pressure to change it continues to build.
Their partnership is already over.
Tribbett -- who had helped to organize the recent "Redskins Pride" caucus in the Virginia General Assembly, as NBC12.com reported -- announced his intention to resign late Monday.
Obv. this issue with Redskins is one where I don't see eye to eye with some friends. I just don't agree with the attacks on the team name. — Ben Tribbett (@notlarrysabato) July 8, 2014
I don't want to be a distraction to the team as the political attacks have shifted towards being personal towards me. — Ben Tribbett (@notlarrysabato) July 8, 2014
So I'm going to send in my resignation to the Redskins. Hopefully that allows debate to move back to where it should be. — Ben Tribbett (@notlarrysabato) July 8, 2014
PS- Hail to the Redskins! — Ben Tribbett (@notlarrysabato) July 8, 2014
Perhaps his decision to step down from the 'Skins has something to do with some inflammatory remarks regarding Native Americans that he tweeted several years ago. What we do know is that the Redskins' attempts to put a positive spin on their nickname continue to fall short.
Before accepting the position with the Redskins, Tribbett had maintained a blog known as "Not Larry Sabato" for several years, shutting it down around the time he briefly joined the organization.
In 2006, as WTOP noted, Tribbett broke the story of former Virginia Sen. George Allen (brother of Redskins executive Bruce Allen) referring to a Jim Webb volunteer by a word that some claimed was a racial slur.
Oneida Indian Nation representative Ray Halbritter and National Congress of American Indians executive director Jackie Pata released a joint statement after the announcement:
"The growing opposition to the team's name is about far more than any one person. It is a civil rights and human rights issue and it is time for the team and the NFL to stand on the right side of history and change the mascot."
In June, the U.S. Patent Office cancelled six Redskins trademarks, calling the team name "disparaging" to Native Americans. The team is currently appealing the decision.
And in April, U.S. Senate Majority Leader Harry Reid said it was time for the team to change its name. Reid called on owner Dan Snyder "to do what is morally right."
---
Follow Adam on Twitter @AdamVingan and e-mail your story ideas to adamvingan (at) gmail.com.