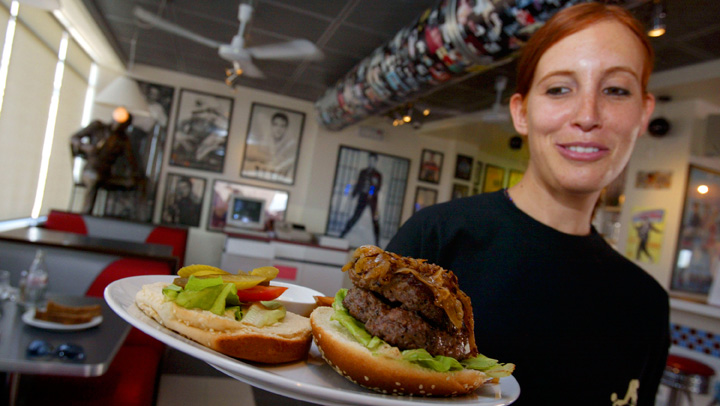 Ugh, waiting. It's not just what you do while you try to get out of the Foggy Bottom Metro station. Nope, we're also waiting for D.C. Restaurant Week, which doesn't come around until next month.
Fortunately, although we have no tips on how to beat the wait for Metro escalators, we do have a way to soothe the need for discounted meals.
Just head north. Bethesda/Chevy Chase Restaurant Week kicks off today, July 18, running through Sunday, July 24. You can score a two- or three-course lunch for $12 or $15, and dinner for $25-$30.

Participating spots include Redwood, Assagi Mozzarella Bar, the Old Angler's Inn and Jaleo. Reservations are recommended, so you don't have to deal with even more horrible, horrible waiting.
---
Check Out the Scene: Keep up with what's happening in the D.C. area anytime, anywhere. Follow us on Twitter and Facebook. Sign up for our e-mail newsletters. Don't forget our iPhone app!