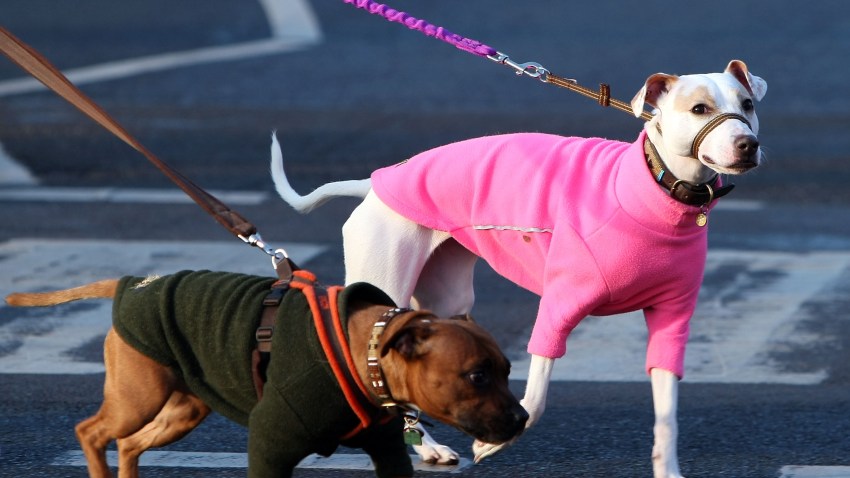 The saga of fur kids and their 20-something people continues. The so-current-it's-actually-in-the-future trend of dogs at bars has spread beyond the four quadrants. Sobe's (3100 Clarendon Blvd., Arlington) hits the yuppie nail on the head with this one.
Draft, bottles and rails are music to human ears. Of course, for the doggehs in tow, it may sound a little loud.
With the sudden shift toward eco-consciousness and vintage worship, what better to partner our beloved happy hour with than a pseudo-puppy thrift shop? That's where animal rescue group Homeward Trails gets involved. Homeward Trails works in the best interest of animals, aiming to place them in situations where they will receive the "highest level of care" and the best sidewalks to be walked on, and in the best schools and the newest ... oh, please excuse us.
Sobe's Bar and Bistro, in conjunction with Homeward Trails, hosts the weekly, Barks and Brews doggie happy hour, every Thursday from 6 to 9 p.m. Your optional donation of $10 will go directly to rescue group.
And by contributing a donation you'll be entitled to special prices on Sobe's signature drinks. So head out and support the efforts of Homeward Trails and ... well, you'll fit in with the crowd.