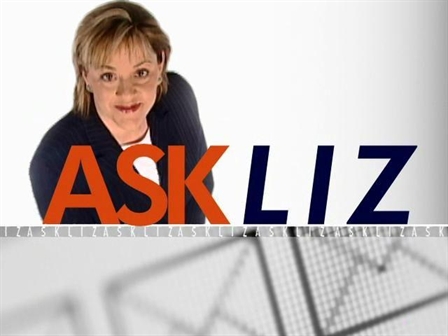 In case you missed it... the answers to this week's "Ask Liz" Friday during the 5pm show:
Where does all the lottery money go? We asked DC Lottery, Virginia Lottery & Maryland Lottery:
DC: Lottery proceeds go into the District's general fund, which is used to aid the cities economy through programs such as education, public safety, and housing.
VA: Lottery proceeds are used for public education for kindergarten through 12th grade...
MD: Lottery proceeds go to state-funded programs, which support causes such as human services, public safety and education.
What's an e-cigarette and is it safe? The Food and Drug Administration told us:
Electronic cigarettes are battery-powered devices that are an alternative to regular cigarettes.
They are designed to deliver the same nicotine found in a normal cigarette in the form of vapor.
They're normally made to look like a regular cigarette.
The FDA says that it hasn't evaluated any e-cigarettes for safety or effectiveness.
However, it found significant quality issues where some e-cigs delivered higher nicotine levels than others.
There are also concerns that e-cigarettes can increase nicotine addiction among young people and can lead kids to try other tobacco products.
Why is bubble gum pink? The National Confectioner's Association says:
Gum is composed of gum base, sugar, oil, and flavors.
None of these ingredients have any distinct colors in and of themselves.
Bubble gum inventor Walter Diemer added the pink color to gum. He added it to make gum a fun treat.
The pink color is also useful because it helps gum manufacturers know if the ingredients are mixed well enough.
Don't miss a new "Ask Liz" every Friday during News4 at 4 and News4 at 5.
Got a question for "Ask Liz"? Send any consumer questions to askliz@nbcwashington.com.