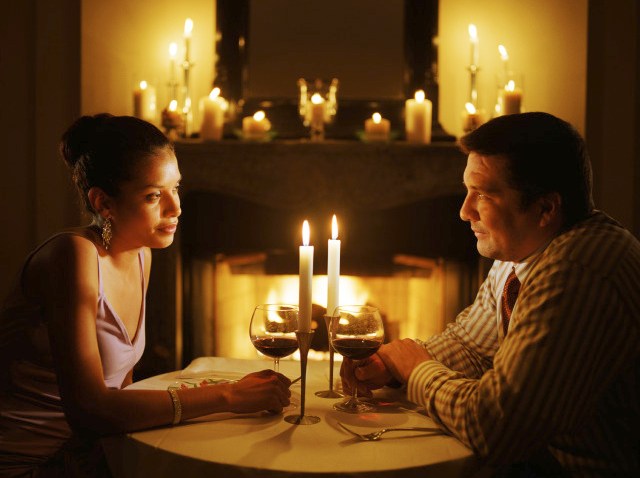 With Valentine's Day less than a week away, you may be happy to know that a romantic getaway could be closer to home than you think.
Amazon.com has released a list of America's most romantic cities, and Alexandria, Va., tops the list. Perhaps that's no surprise. We have long heard tourism promoters claim "Virginia is for Lovers," but interestingly, it's not the Old Dominion's beach or horse country that made the list. Arlington and Richmond were among the top 20 at numbers 7 and 14, respectively.
Politics and romance may make for strange bedfellows, but the nation's capital also got a spot on the list, too. Coming in at No. 11, the District turns out to be a place Amazon.com found people who are into love.
More surprising are some of the other cities Amazon's survey found raging with romance. You won't find Niagara Falls on this list, nor did Las Vegas, with its no-tell reputation for romantic encounters, make the cut. Instead, it lists Pittsburgh (No. 9), along with Cincinnati (No. 15) and Knoxville, Tenn. (No. 16).
College towns are definitely among the winners. Cambridge, Mass. (No. 3), and Ann Arbor, Mich., (No. 4) are high on the list. They join some scenic old favorites like Seattle (No. 13). Also not unexpected were hot spots like Miami (No. 2) and Orlando (No. 10). Miami also got the nod as the sexiest city.
Rounding out the bottom of the list are El Monte, Calif.; Paterson, N.J.; and Miami Gardens, Fla., as the least romantic cities.
The Web site made its list after compiling sales data of romance novels; sex and relationship books; romantic comedy DVDs; Barry White CDs; and sexual wellness products since Jan. 1.
If it's not the real thing going on in these cities, at least we know folks are reading about it.
The List:
1. Alexandria, Va.
2. Miami, Fla.
3. Cambridge, Mass.
4. Ann Arbor, Mich.
5. Berkeley, Calif.
6. Gainesville, Fla.
7. Arlington, Va.
8. Salt Lake City, Utah
9. Pittsburgh, Pa.
10. Orlando, Fla.
11. Washington, D.C.
12. Bellevue, Wash.
13. Seattle, Wash.
14. Richmond, Va.
15. Cincinnati, Ohio
16. Knoxville, Tenn.
17. Columbia, Mo.
18. Tallahassee, Fla.
19. Columbia, S.C.
20. Atlanta, Ga.