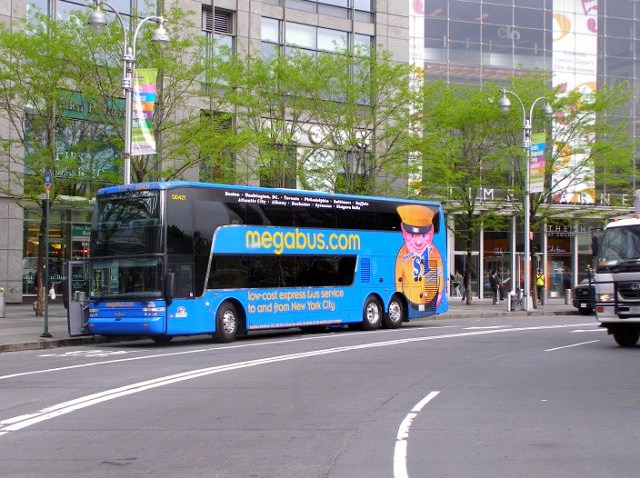 Sure, Philadelphia is just another fake New York in a long line of fake New Yorks up and down the East Coast, but who are we to judge? We haven't escaped our igloo since sometime in late January.
In the meantime, DCist reports that MegaBus will begin service between the District and Philly come March 21. So far, MegaBus has only been making a D.C./New York run, which is as it should be. But if you've just gotta get to the City of Brotherly Love, you should be able to choose from four departure times per day, including an early-morning one (think 5:45 a.m. -- set your alarm).
While a ticket to NYC will set you back somewhere in the $13-$23 range on March 21, the Philly ticket will be a mere dollar. That's cheaper than a half-smoke. And there's WiFi, and they're double-decker, which is just fun. So a fake New York? We can deal with that.