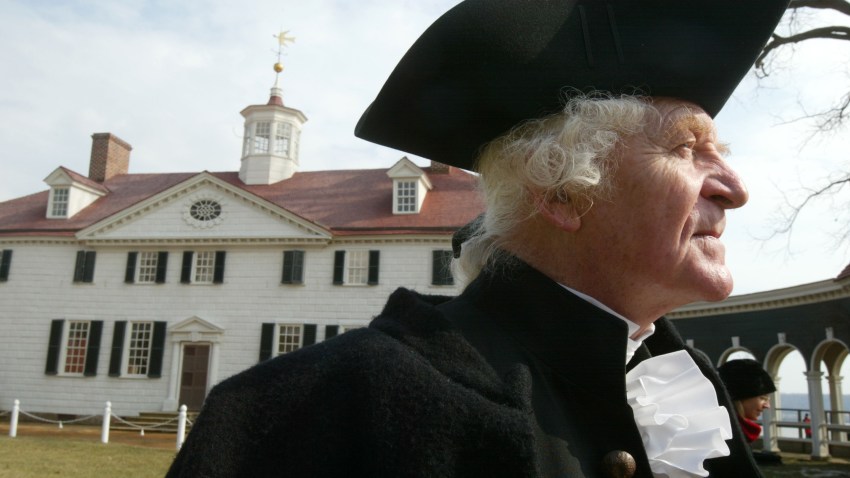 This Fourth of July, you can enjoy life, liberty and the pursuit of happiness and/or free cake at Mount Vernon for their American Celebration.
From 8 a.m. to 5 p.m., spend the first part of your Independence Day at Mount Vernon with daytime fireworks over the Potomac, free birthday cake and a naturalization ceremony for 100 new citizens -- and you still have enough time to head out for the nighttime festivities of your choice.
The day's schedule of events:
9:30 a.m: Reenactors from the First Virginia Regiment assemble for inspection by "General Washington" while the Declaration of Independence is read.

10 a.m: Annual Independence Day wreath-laying at the tomb of George Washington

10 a.m.-noon: 18th-century chocolate ice cream-making demonstrations in the greenhouse

11 a.m: A naturalization ceremony for America's 100 newest citizens

12 p.m: Musical performance by the National Concert Band of America on the Bowling Green

12:45 p.m: Daytime fireworks display over the Potomac River

1 p.m: Birthday cake on the Bowling Green (while supplies last)

1:30 p.m: Revolutionary War Military Music

2:30 p.m: Revolutionary War Military Drills
Mount Vernon is located at 3200 Mount Vernon Memorial Highway in Alexandria, Va. Festivities are included with the regular estate admission at $15/adults; $7/kids age 6-11.