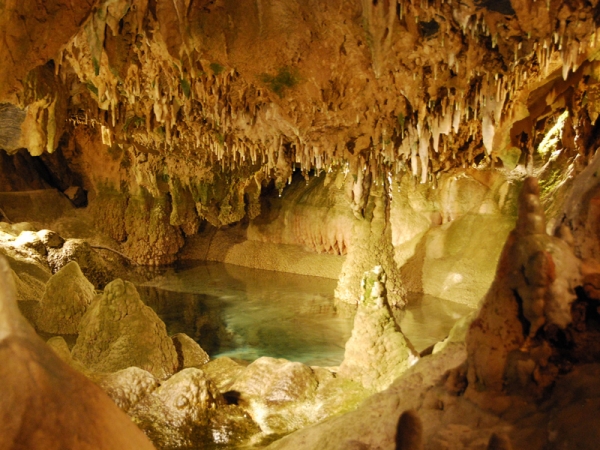 If you're going to hibernate this winter, at least do it in a cave.
There's one place in Pennsylvania the chill of winter never touches: Indian Echo Caverns (368 Middletown Road, Hummelstown, Penn.). Located just two and a half hours from D.C., these limestone caves stay at a constant 52 degrees, no matter how hot or cold it is outside in the real world. Normal 0 0 1 156 892 7 1 1095 11.1539 0 0 0
Slither your way through stalagmite passageways and encounter some of the most crystal-clear lakes you'll ever see.
A cavern tour usually takes about 45 minutes, led by a guide who shares details on the history and geology of the caverns. For being over a million years old, these caves don't look too shabby (thanks to minerals and silica).
Oh, and did we mention there's gold to be found? Not just yet, but the Gem Mill Junction (open Memorial Day through Labor Day) at the caverns lets you become part of the rush for gemstones, agate, amethyst and yes, even gold.
Other activities to enjoy at the caverns are the picnic areas, a playground and a petting zoo. But we're pretty sure the chill of winter does affect enjoyment of those things.
The caverns are open 10 a.m.-4 p.m. daily. Admission is $14 for adults and $12 for kids. Call 717-566-8131 for more info.