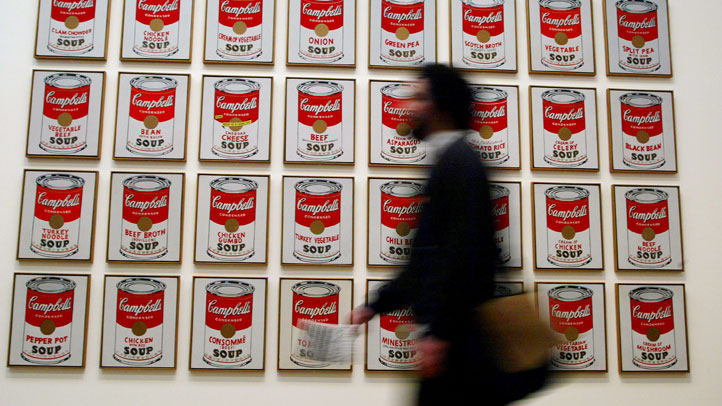 In 1968, Andy Warhol famously said, "In the future, everyone will be world-famous for 15 minutes."

We really hope he wasn't foreseeing the advent of reality TV. Either way, Andy Warhol was singularity in a box. Most people say keep your opinions to yourself but, hey, he was a creative genius; go see his museum already!

More than 1,000 of his prints, 900 paintings, and 4,000+ photographs are on display at the Andy Warhol Museum (117 Sandusky St., Pittsburgh, Penn.) about three hours from D.C. Observe the works of this radical, new-wave artist who was known to many as an entrepreneur, a social commentator and innovative icon.

Now let's say you need to do a college thesis paper on art, or maybe you're just a curious museum goer. Either way, you can now download an Andy Warhol app for your mobile device: more time to learn/engage on the go. It allows the user to "examine works of art and related ephemera (big word, we know) in The Warhol's collection with an in-depth view of archival materials, letters, images, film and audio." Well, OK, then.

You can also become part of the inner circle at the museum. Their member program offers up the inside scoop on exhibitions, access to artists, special invites and more.
Warhol workshops are a great tool for students, offering hands-on exploration of the museum and discussions about the social and cultural contexts of his work.

Warhol is the poster child for the pop-art movement; sometimes using himself as the canvas; in turn his character became much more a work of art than his art.

Hours are Tuesday through Sunday, 10 a.m.-5p.m.; Fridays 10 a.m.-10p.m.