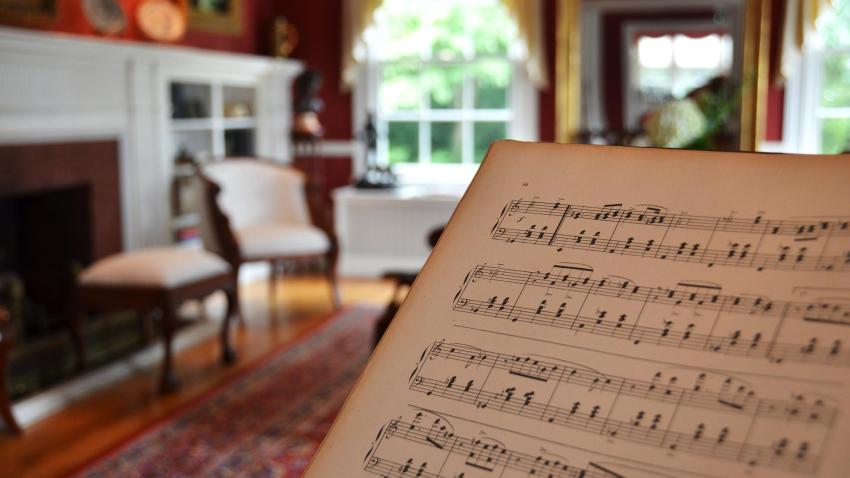 Virginia is full of historic destinations, but few are as beautifully restored as Rosemont Manor (16 Rosemont Manor Lane, Berryville, Virginia), where presidents have walked the halls.
Constructed in the Georgian style of architecture popular at the time, the mansion dates back to 1811, when it was built by George Norris, Clarke County's first high sheriff.
"You are stepping back into a time where people were kinder, more gracious, where life slows down for a moment and you truly get to enjoy the time, season and the moment," said Michael Haymaker, director of weddings and design at Rosemont.
The Scene
The most fun things to do and places to be in D.C., Maryland and Virginia
Today the mansion is a beautiful B&B, spa and event space that also offers destination weddings and corporate retreats. But when Gov. Harry Byrd bought the home in the early 20th century, his guests were nothing short of remarkable.
Presidents Eisenhower, Roosevelt, Nixon and Kennedy have walked the halls and icons like John Wayne, Liz Taylor and Albert Einstein have all had their sheets turned down at Rosemont.
Each guest room on the U-shaped upper level is named after its notable past occupants. The Kennedy room is mesmerizing for its period touches: Authentic 1960s Time magazines rave about color TVs, while a portrait of Jacqueline Kennedy Onassis grins invitingly from one of the coral walls. Rosemont delights in the details.
The resort is also known for its manor house tea events held throughout the year. For $44 per person, patrons are treated to three courses: savory, scone and sweets. Service usually begins around 1 p.m. and lasts about 90 minutes.
Accommodations at Rosemont
range from guest rooms to suites, and special two-night packages start at $475 per couple. Those include chilled champagne, long-stemmed roses and a full breakfast.
But for complete privacy, consider a stay in
the Byrd's Nest
. A quaint and detached cottage across from the manor house that was once used as the office of Sen. Harry F. Byrd, Sr., it features a private bath with soaking tub, kitchenette and wood-burning fireplace. Room rates start at $250 per night.
Rosemont Manor is about 90 minutes from downtown D.C.