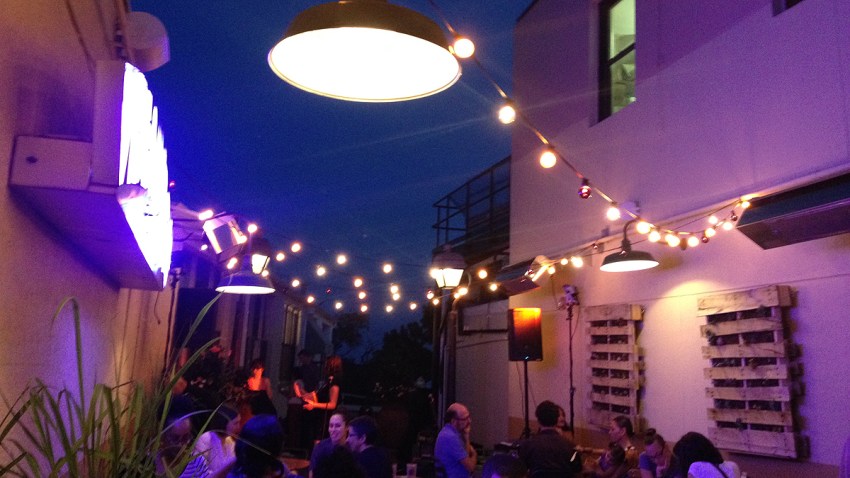 Situated in Takoma Park, Maryland,
(6939 Laurel Ave.) provides an authentically hipster charm to this Austin native. "This reminds me so much of home," I exclaimed as I sat and enjoyed the soothing outdoor terrace strewn with oversized Christmas lights, comfortable wooden picnic tables and live music.
The Scene
The most fun things to do and places to be in D.C., Maryland and Virginia
Of course, the venue was extra-enticing due to the wonderful food and beverages. I inhaled the perfectly battered and fried fried squash blossoms while pacing myself with the excellently crafted NY/DC Gin and Tonic. Featuring Jack Rudy Tonic, bitter lemon syrup and Perry's Tot Navy Strength Gin, this was, for me, the not-to-miss cocktail.
Now, for those who long for a leisurely lunch, Republic is offering a new two-for-one lunch special. For $15, you can select any two items from the lunch menu, including beer, wine and cocktails.
Available Monday through Friday from 11:30 a.m. to 2:30 p.m., possible combinations include the aforementioned fried squash blossom and cocktail, as well as the wonderful sandwiches such as the oyster po' boy or duck Cubano (regularly $15).
The two-for-one promotion is not limited to beverage and food combinations. For those who don't drink at lunch, simply order two food items, such as an appetizer of steamed blue shell Addie's mussels and an entrée of the delectably juicy farm burger with mustard ale cheese and aioli on a pretzel bun.
Note that while there can be many different types of combinations, there is a limit of one lunch deal per person, and one sandwich per lunch deal. Check out the full menu here.