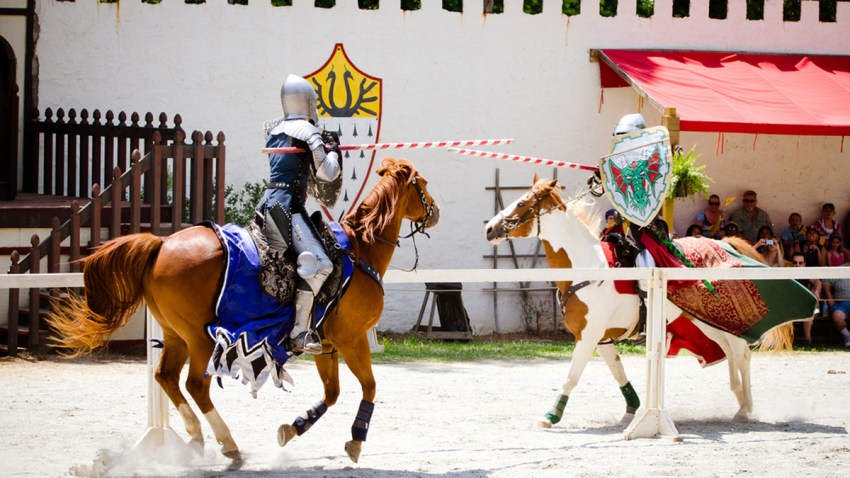 Got a need for mead? You'd better attend to it soon, as the Maryland Renaissance Festival in Anne Arundel County has just three weekends remaining: Oct. 10-11, 17-18 and 24-25.
The fairgrounds in Crownsville have once again been transformed into a 15th-century village, complete with acrobatics, jousting and, of course, plenty of enormous turkey legs to nom.
Live entertainers perform throughout the day each weekend; catch puppet shows, juggling, music and more. See the full entertainment lineup here. The fest will wrap up its final weekend (Oct. 24-25) with a special jousting competition "to determine who is the greatest knight in the land."
The Scene
The most fun things to do and places to be in D.C., Maryland and Virginia
Dozens of food vendors and artisans will be offering their fare throughout; see the complete list here.
Tickets are $19 for adults, $7 for kids and $16 for seniors for single-day passes. Group rates and multi-day passes are also available.