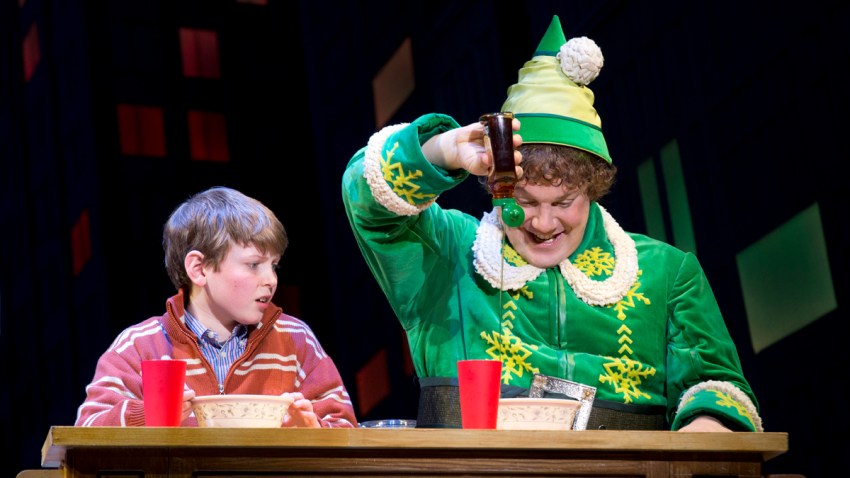 "Elf the Musical" -- the stage revival of Will Ferrell's 2003 comedy hit film -- is headed to Baltimore later this month.
"Elf" tells the tale of a young man named Buddy, who after years of living as an elf at Santa's workshop, finds out he is actually a human. What ensues is a series of silly mishaps and misunderstandings as Buddy travels to New York to try to find his biological family.
While the story hits all the perfect comedic notes (especially if smiling's your favorite!), it also shares a heartwarming bit about the human condition and every person's underlying desire to be found, and to be seen for what they truly are.... Or some sort of holiday sap like that. It's really too funny for that kind of deeper focus.
Anyway, the moral of this particular story is that "Elf the Musical" is coming to a stage relatively close to you! Treat yourself to this tale of humor, family and... redemption(?) at Baltimore's Lyric Theatre, Nov. 22-24. Tickets start at $60.
While you're there, be sure to drop off clean, gently used coats and jackets to be donated to women and children in need through the "One Warm Coat" initiative. To get to do something for others and get a good show in also, makes the trek to Baltimore beyond worth it.