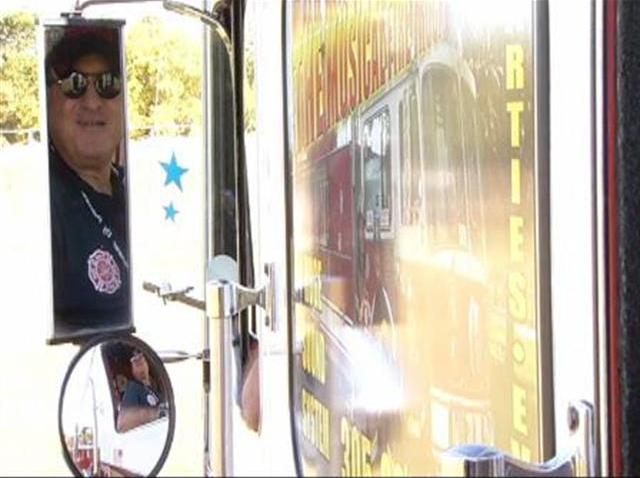 Pastel-colored eggs camouflaged by spring-green grass can be difficult to find. Luckily, Easter egg hunts themselves are far from hidden in D.C., Maryland and Virginia.
Easter falls on Sunday, April 5 this year, but spots in D.C., Maryland and Virginia will host Easter egg hunts spanning from March 28 to April 12. Most hunts are coupled with other springtime, family-fun activities like face-painting, raffles, live animals (including "Easter" bunnies!) and hayrides, to name a few.
D.C.:
Madame Tussauds Egg Hunt
Missed the online lottery to secure a spot at the president's White House Easter Egg Roll? Madame Tussauds has the next best thing -- a giant Easter egg hunt through the museum with all 44 (wax) presidents! After the egg hunt in the Presidents Gallery, participants can collect a gift bag, meet the Easter bunny and live animals, and join in on craft activities. Admission is free for children ages 12 and younger, and $25 for ages 13 and up. Order tickets online here.
When: Saturday, April 4, 7:30-9:30 a.m.

Where: Madame Tussauds (1001 F St. NW)
Lincoln Park Easter Eggstravaganza
Go search for the 11,000 eggs hidden in the park! Additional (free) perks include a life-size Easter bunny, cotton candy, face painting, a bike raffle, and other games and prizes.
When: Saturday, April 4, 1-3 p.m.

Where: Lincoln Park (E. Capitol Street between 11th and 13th streets)
Tudor Place 8th Annual Eggstravaganza
Snap pictures with the Easter bunny, hunt for hidden eggs, enjoy an egg roll contest, and decorate bunny masks at D.C.'s scenic Tudor Place! Make sure to bring a basket, spoon and hard-boiled egg. Register and read more information here.
When: April 3, 10 a.m.-noon

Where: Tudor Place (1644 31st St. NW)

MARYLAND:
Meadowside Easter Egg Hunt
Kids ages 2 to 12 can hunt for hard-boiled eggs, and for an artistic twist, decorate them! Other activities include bunny hat and frog puppet crafts, and a meet-and-greet with live animals. Admission is $8 per child.
When: Friday, April 3, 10 a.m.-3 p.m.

Where: 5100 Meadowside Lane, Rockville
Butler's Orchard Bunnyland
Head to Butler's Orchard for the 20th annual Bunnyland! Bunnyland puts a fun spin on the traditional egg hunt by also offering a hayride down the bunny trail, a visit with the farm's Country Bunny, and a playground with inflatables and giant slides. Admission is $8.75 for children and $6.75 for adults. More information here.
When: March 28-29, April 3-4, 6, 10-12, 9 a.m.-4 p.m.

Where: 22200 Davis Mill Road, Germantown
B&O Railroad Museum Bunny Breakfast and Train Ride
Maryland's B&O Railroad Museum once again has a special treat for the Easter holiday. Join in the fun with the museum's annual breakfast buffet, story time, indoor carousel rides and an exciting train ride with the B&O Bunny! Ticket information here.
When: April 3-4, 8:30-9:30 a.m.

Where: 901 W. Pratt St., Baltimore
VIRGINIA:
Lee-Fendall House Egg Hunt
Cheers to the 16th annual Lee-Fendall House Easter Egg Hunt! Activities include a massive hunt for hundreds of colorful eggs, crafts, games, photos with the Easter bunny, and refreshments. Tickets are $12 for kids ages 12 and under, and $5 for visitors 13 and up. NOTE: Time slots are now sold out, but available spots will be sold on a first-come, first-served basis in the event of no-shows. More information here.
When: April 3-5, 3 p.m.

Where: 614 Oronoco St., Alexandria
Ticonderoga Farm Easter Festival
"Don't tell any bunny," but Ticonderoga Farm is hosting an all-out Easter bash. Eggs-traordinary events include farm animals, face painting, hayrides, a farm market, a bamboo maze, giant slides and more. Cost is $12.95 per person. Additional information here.
When: March 28-29, April 4-5; egg hunts at 11 a.m. and 2 p.m.

Where: 26469 Ticonderoga Road, Chantilly, Va.
Four Mile Run Eggstravaganza
The Easter bunny is attending this eggstravaganza -- are you? For free, visitors can join the Easter egg hunt, as well as meet the Easter bunny, pet animals, paint faces, break a pinata, and enter a bike raffle.
When: Saturday, March 28, 11 a.m.-2 p.m.

Where: 4109 Mt. Vernon Ave., Alexandria
Morven Park's Eco-Friendly Easter
Yes, indulging in candy is a time-honored Easter tradition. But Morven Park's Easter event offers a health-conscious twist. Eco-friendly activities include natural egg dying and learning about healthy Easter treats. Tickets are $10 for adults and $5 for children.
When: Saturday, April 4, 10 a.m.-noon

Where: 17263 Southern Planter Lane, Leesburg