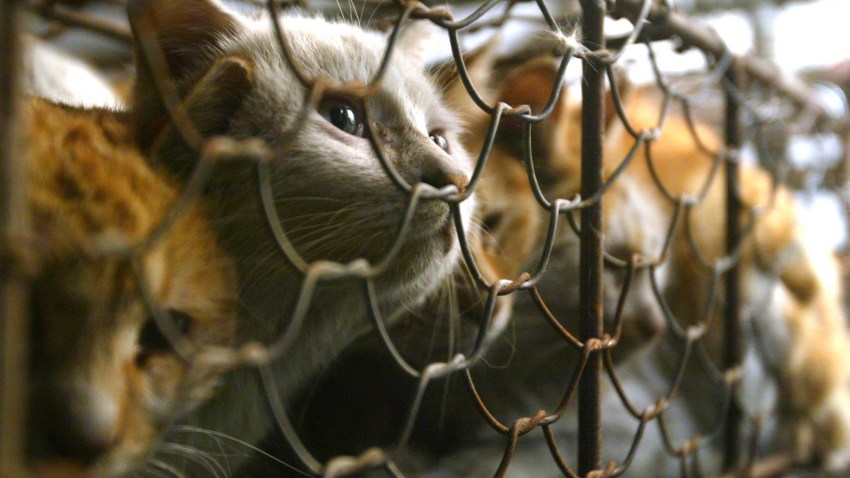 There is nothing more comforting than a warm cookie... especially if those cookies have a slab of ice cream between them, and that ice cream sandwich is custom-made with your favorite flavors.
Captain Cookie & the Milkman has offered D.C. residents this dynamic dessert duo for two years, served out of a vibrant blue food truck. But it's also putting down some roots: The cookie company has now opened its first brick-and-mortar store in the Shops at 2000 Pennsylvania Avenue.
The spot replaces Cone E. Island, an ice cream shop popular with GW students that had held the spot for 27 years.
The Scene
The most fun things to do and places to be in D.C., Maryland and Virginia
Owner Kirk Francis -- Captain Cookie himself -- has expanded the menu for his first permanent shop. In addition to ice cream sandwiches, you can also indulge in freshly baked cookies and milk, milkshakes and house-made sodas.
Francis will also offer a late-night delivery service for GW residence halls.
The Shops at 2000 Penn have seen some significant turnover lately, from the closing of Cone E. Island and Kinkead's to the opening of Chipotle, and now, Captain Cookie.