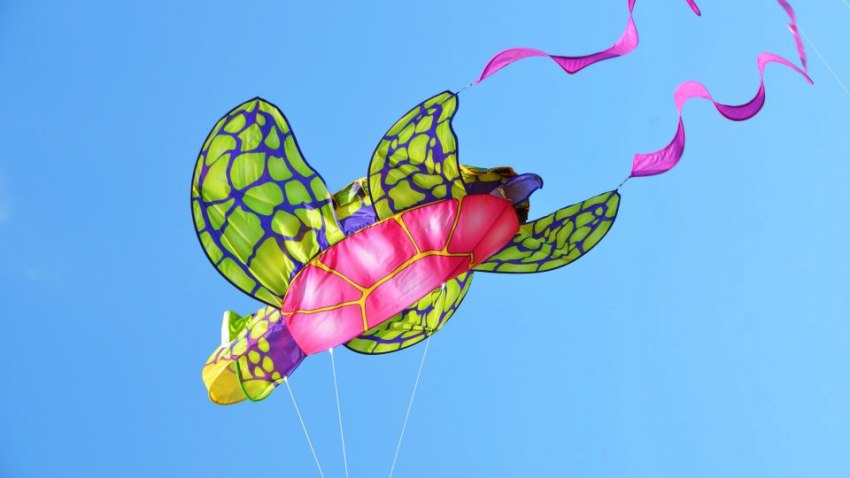 Astonishingly, summer is just around the corner, and there's no better way to prepare for it than with a trip to Virginia Beach the weekend of May 3-4 for both the Atlantic Coast Kite Festival (both Saturday and Sunday) and the Town Center Craft Beer Festival (Saturday only).
The beer festival runs from 1 to 6 p.m. that Saturday at 101 Central Park Ave. Tickets are $25 in advance or $30 the day of. The fest will feature 50+ craft beers from more than 25 breweries, as well as live entertainment.
Not too far away, the kite festival will bring kite pros and spectators of all ages to the beach for a weekend of fun.
The Scene
The most fun things to do and places to be in D.C., Maryland and Virginia
If you want to compete, don't worry about registering; just show up with your kite. Competitors will be judged on craftsmanship and visual appeal, and duration of the kite's flight (five minutes minimum).
There will be three competitive divisions: Master, Novice and Youth (ages 7-14). Trophies will be given out for each division and participants are encouraged to decorate their kite based on the "Colors in the Sky" theme for this year's festival.
The event -- both competing and viewing -- is free and takes place from 1:30 to 3 p.m. both days, at the Virginia Beach oceanfront on Saturday and at the City Park in Portsmouth on Sunday.