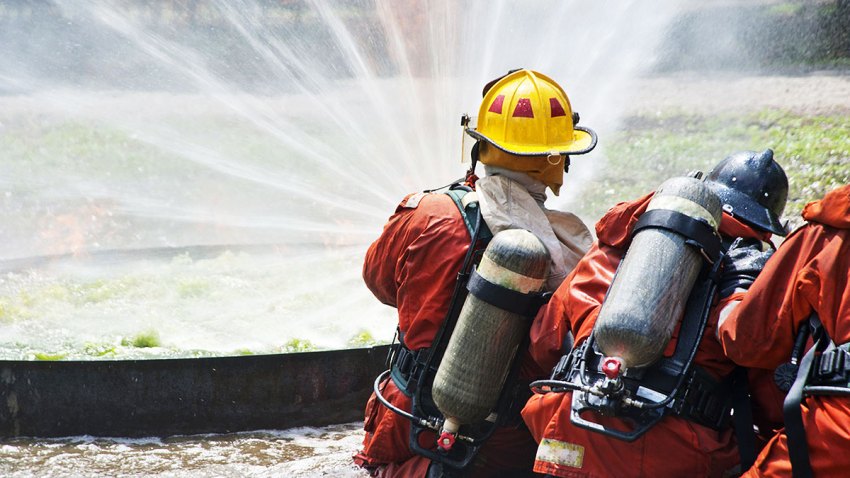 Atlantic City is kicking off summer with a festival celebrating some real heroes: firefighters and police officers.
The Fire on the Water Festival will be held the weekend of May 17-18 from 10 a.m. to 7 p.m. at Historic Gardner's Basin Waterfront Park (800 N. New Hampshire Ave., Atlantic City, N.J.).
Besides standard -- but not unimportant -- fare like beer gardens, crafters, food vendors and live music, the festival will feature the Firefighter Combat Challenge World Tour, the seventh annual "Guns versus Hoses" boxing match between police officers and firefighters, and a Kid's Firefighter Challenge.
Event planners describe the Firefighter Combat Challenge as "the toughest two minutes in sports." It attracts firefighters from all over the U.S. and Canada with the purpose of promoting firefigther fitness and showing the public just how rigorous their job is.
Participating firefighters will be racing against their opponents and the clock as they try to complete five challenges: climbing, hoisting, chopping, dragging hoses and rescuing life-sized "victims."
The boxing matches are set for May 17 starting at noon at the Gardner's Basin outdoor amphitheater. If you ever wondered which department had the best brawlers, now is your chance to get a definitive answer.
The money raised from the boxing match (through donations and the sale of an event ad book) will be donated to the Atlantic City Police Athletic League, a nonprofit dedicated to preventing juvenile delinquency through educational and recreational programs.
Children can get in on the fun with the Kid's Firefighter Challenge, where they will get the opportunity to suit up and go through a mini firefighter training course.