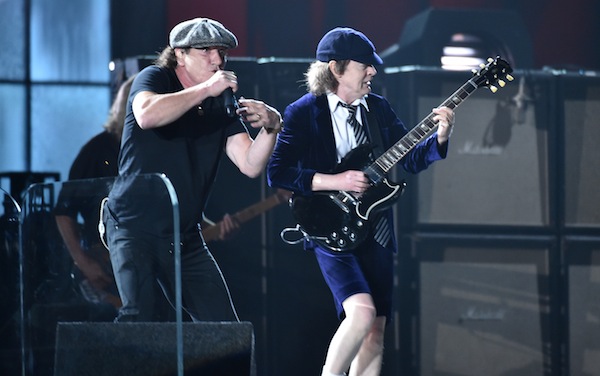 Apparently it's a bust. At least for AC/DC singer Brian Johnson.
The legendary rock band is postponing its March 17 show at the Verizon Center as well as nine more dates remaining on its "Rock or Bust" tour after doctors warned Johnson he could risk complete hearing loss unless he stops touring.
The group's shows from Thursday in Atlanta through April 4 in New York are being rescheduled for later in the year, likely with a guest vocalist. Ticketholders can keep their tickets for the rescheduled shows or return them for a refund at the point of purchase.
The Scene
The most fun things to do and places to be in D.C., Maryland and Virginia
AC/DC opened the most recent U.S. leg of its tour Feb. 2 in Tacoma, Washington. The band also was scheduled to begin a European leg May 7 in Lisbon, Portugal.
Copyright AP - Associated Press