Loyal Customers Raise Funds for Tune Inn Staff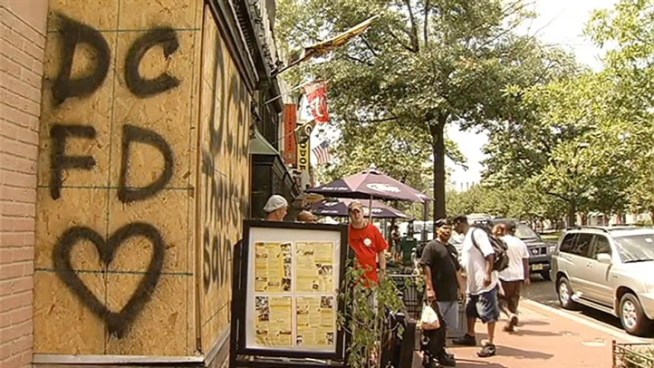 Tom Sherwood
The Tune Inn on Capitol Hill was a neighborhood fixture for 64 years before a fire gutted part of it last month. Now longtime and loyal customers are coming to the aid of hourly workers who saw their paychecks go up in flames, too.
Longtime and loyal customers of the Tune Inn on Capitol Hill are rallying to raise funds for hourly workers who lost their paychecks when the dive bar was gutted by fire last month.
Tune Inn had been at Pennsylvania Avenue and Third Street since 1947 prior to the June 22 grease fire.
The fire means about 10 hourly workers are without a paycheck until it reopens some time in the early fall, so the Friends of Tune Inn are promoting a July 15 fundraiser at the nearby American Legion post.