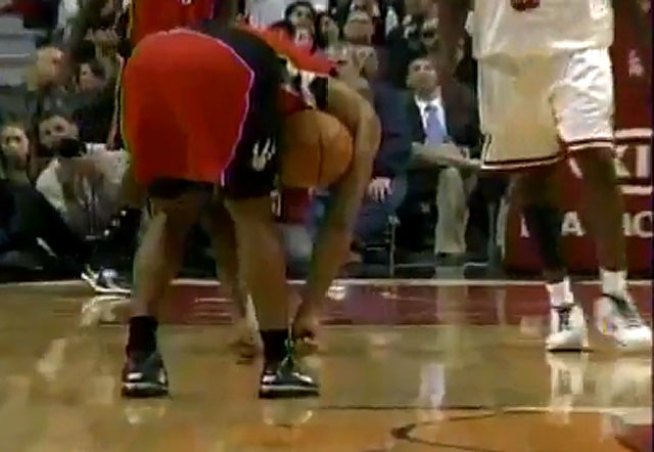 And the Bulls just watched.
During the Bull's no-good, really awful, shamefully embarassing game at the United Center on Saturday (they lost 110-78), the Raptors' Jarrett Jack was relaxed enough to untie and re-tie his shoelaces.
While holding the ball.
And none of the Bulls players stopped him.
Congratulations Bulls. Like Devin Hester, you've been pantsed.