Prince George's County Graduation Rate Rising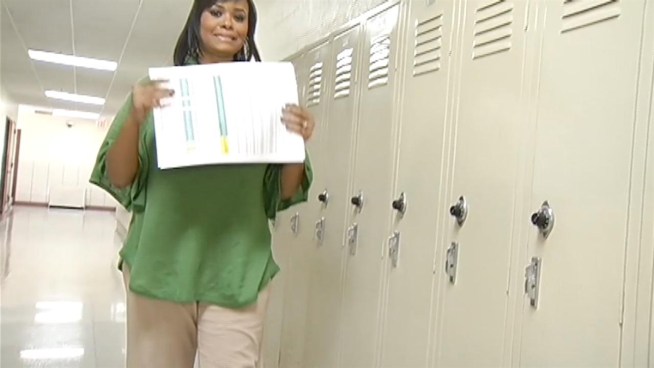 Tracee Wilkins
Prince George's County school leaders are celebrating the effort of its students and parents. New numbers out today show that the graduation rate of high school students is up. And, the dropout rate is down. News4's Prince George's County Bureau Chief Tracee Wilkins has a breakdown of the numbers and why one school is seeing tremendous gains.
New numbers show Prince George's County high school graduation rates are up and the dropout rate is down.
According to the Maryland State Department of Education, the county's four-year graduation rate increased 1.25 percent in 2013 from 2012. Now, 74 percent of its seniors are graduating.
During the same year, graduation for limited English students saw an increase of 5.5 percent. Hispanic and Latino students rose by 3.5 percent.
News4's Prince George's County Bureau Chief Tracee Wilkins reported Surrattsville High School has seen tremendous gains and had a nine percent increase in its graduation class.
The school's administrators use an early warning system to determine which ninth-graders have specific issues that are keeping them from graduating.
Administrators look at their attendance and find out why they aren't going to school. Once the students are at school, they look at what's going on in their individual classes.
At the same time, the county's dropout rate is down one percent. Eighteen percent of its students aren't finishing school.
"When they come in here, they're my kids. I'm the parent now, so now we need to figure out what we need to do to get there," Principal Kristi Holden of Surrattsville High School said of the dropout rate.