There's no evidence that a plane that crashed into a neighborhood in the suburbs of D.C. killing six people Monday had engine trouble or struck a bird, according to the National Transportation Safety Board.
The private jet reached its slowest speed of the flight shortly before the crash in Gaithersburg, Maryland, and the NTSB is investigating whether that affected the plane's performance.
G'Burg plane crash has resulted in 6 fatalities, 3 on plane & 3 in house - news briefing shortly pic.twitter.com/bHKY8fW6aS

— Pete Piringer (@mcfrsPIO) December 8, 2014
About 20 seconds before the crash, an impending aerodynamic stall warning sounded, NTSB member Robert Sumwalt said Tuesday. Such a stall occurs when airflow over the wings isn't smooth because of the angle of the wings, so the wing doesn't have enough lift to support the aircraft.
But the throttle was applied and the engines did respond, according to the plane's flight data recorder. There is no evidence of fire or catastrophic engine failure, Sumwalt said.
Two pilots in the area said they observed the plane pitch and roll at steep angles, Sumwalt said.
Just before air traffic control realized it had lost the plane, there was a brief discussion of how many birds were around the airport, but the NTSB said Tuesday there's no evidence of a bird strike, and the pilot who mentioned the birds said they were 1,000 feet down the runway and on the ground -- not near the jet or its path to the runway, Sumwalt said.
The jet crashed about a mile from its destination of Montgomery County Airpark, making a narrow gash through the roof of one home before coming to rest against a second house. A wing containing fuel catapulted into a third home, causing a large fire. Marie Gemmell, 36, died on the second floor of her home cradling her sons, 7-week-old Devon and 3-year-old Cole.
"We hear planes come through all the time," he said. "...I was actually in the kitchen making formula for my son, and I heard it come through, and that one was significantly louder than the other ones. And at the same time it passed over the house... I heard a thump... And then I started hearing sirens."
He said he looked out a window and saw smoke. "I could hear a small explosion go off when I first opened the window, and you could just see the black smoke rising," he said.
6 Killed, Including Mother and Kids, in Plane Crash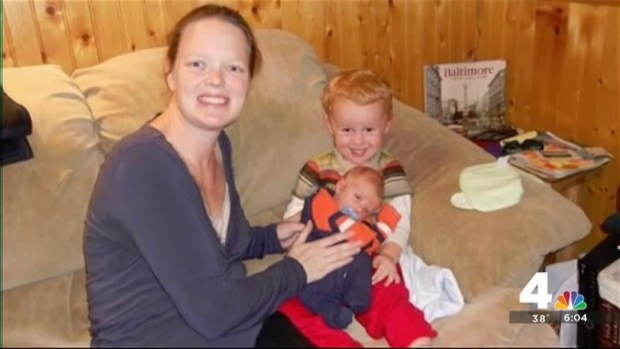 Six people, including a CEO, a mother and two children were killed when a small jet crashed into a Gaithersburg neighborhood. (Published Monday, Dec. 8, 2014)
Firefighters tried to save them but had to back off because of intense flames and structural damage. Montgomery County Fire and Rescue has counseling available for anyone who needs it.
"Our firefighters are trained for these types of scenarios," said Pete Piringer of Montgomery County Fire and Rescue. "Not maybe exactly like this, but we have the resources and personnel training to deal with it, and I think they did a great job."
Three men from Raleigh, North Carolina, who were aboard the plane also died: 52-year-old Michael Rosenberg, CEO of a North Carolina-based biopharma corporation; 66-year-old David Hartman, a vice president at a pharmacology consulting firm; and 31-year-old Chikioke Ogbuka.
Four years ago, Rosenberg was involved in a minor plane crash at Montgomery County Airpark. According to the News Observer in Chapel Hill, he was scheduled to meet with his son who lives in the D.C. area Monday night.
No one was injured in the two adjacent homes that also had major damage.
"No words can describe the enormity of our loss and sadness over yesterday's tragedy," Marie Gemmell's husband, Ken, posted on Facebook Tuesday. "We lost Marie, the love of my life and college sweetheart, and our two young, innocent and joyful sons – a loss that no person should ever endure."
Neither Ken Gemmell nor his 5-year-old daughter, Arabelle, was home at the time of the crash. A GoFundMe page has been set up for Ken and surviving child.
Jet Engines Loaded on to Truck at Crash Site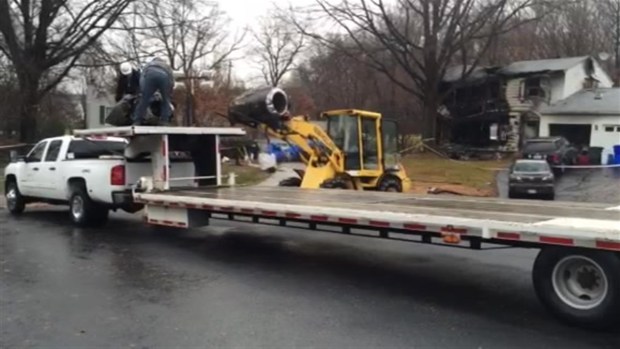 RAW VIDEO: At the site where a plane crashed into a Gaithersburg, Maryland, neighborhood Monday, jet engines were hauled away Tuesday. (Published Tuesday, Dec. 9, 2014)
The NTSB located the "four corners" of the plane -- the nose, the tail and the tips of the wings -- meaning the plane was intact upon impact. The engines were hauled to a warehouse for storage until needed.
An NTSB team will spend about three days to a week collecting evidence at the scene. Determining the cause of the crash could take months.
In 911 calls released by authorities overnight, shock and alarm is evident in the callers' voices.
"I just saw a jet hit a house! The house is on fire," one man said. "When he came in on final (approach), it flamed out and he went straight down into that house."
The home was gutted by the crash and ensuing blaze.
Plane Crashes Into Gaithersburg Homes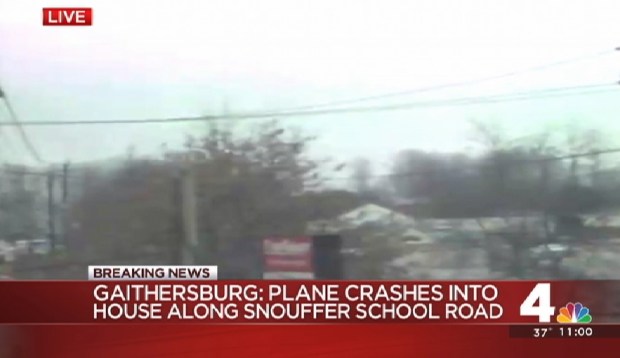 A plane has crashed into at least two homes in Gaithersburg on Monday morning. Stay with News4 for more on this developing story. (Published Monday, Dec. 8, 2014)
Tracey Everett was on a nearby road when he saw the plane flying extremely low.
"You could tell he was struggling with the sticks. He was trying to pull up; he would gain a little elevation and then drop again," Everett said. "His wings were wobbling back and forth, very unsteadily."
Everett saw the pilot make a hard right and then an erratic hard left, and the plane began to barrel roll. "And that's when it appeared to have made a dive down into the neighborhood," he said.
Byron Valencia, who lives in an adjacent community, heard the crash.
Montgomery Co. Airpark Trying to Increase Safety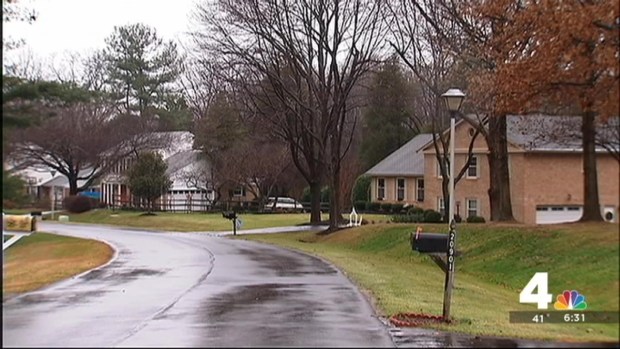 News4 I-Team's Scott MacFarlane reports the Montgomery County Airpark has been trying to beef up its security measures. (Published Tuesday, Dec. 9, 2014)
Montgomery County Executive Isiah Leggett said Tuesday that the county would review policies and procedures at the airport, including the paths of approach to the runways.
Including Monday's crash, there have been 30 accidents at the Montgomery County Airpark in the past 31 years, according to NTSB records. Before Monday, the most recent fatal crash was in 1990, and most of the recent crashes involved minor or no injuries.
Steve Hedges, a spokesman for the Aircraft Owners and Pilots Association and a pilot who knows the Gaithersburg airport well, said many of the recent incidents would be better characterized as hard landings, and some occurred during flight instruction.
"That's not unusual in an instructional environment. Things happen when people are learning how to fly," Hedges said Tuesday. "I think it's a very safe airport, actually."