Victim Found in Fatal 2-Alarm House Fire
Sunday, Nov 10, 2013 | Updated 8:45 PM EDT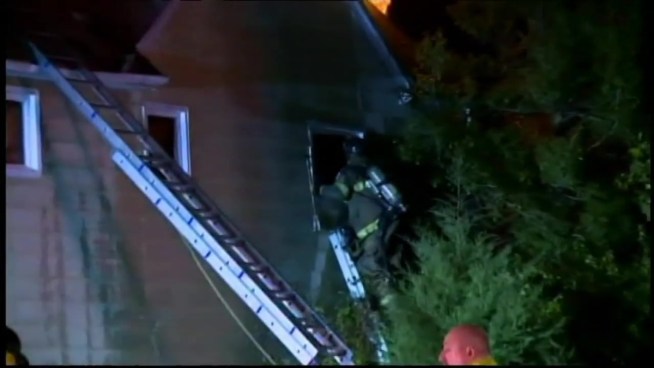 Derrick Ward
An investigation continues tonight into a house fire that left one man dead and his wife in serious condition. Neighbors awoke this morning to heavy smoke and flames from the home in College Park. They spoke to News4's Derrick Ward about the couple who lived in that home for years.
One man was killed after a house fire in College Park, Md., early Sunday morning.
Prince George's County Fire Department spokesman Mark Brady said in a blog post that crews were sent to the 5200 block of Palco Place just after 5 a.m. They discovered the fire on separate floors in the 2-story home.
Brady said extreme congestion of materials in the house made it difficult for firefighters to move. A woman in her 80s was transported to the hospital suffering from smoke inhalation.
The body of the man, also in his 80s, was found on the second floor.
The fire was extinguished around 6:45 a.m. and the investigation continues.