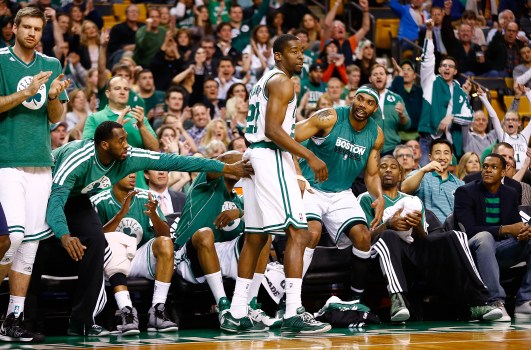 Getty Images
Knicks reserve J.R. Smith won the NBA's Sixth Man of the Year Award Monday, earning 72 first-place votes after averaging 18.1 points, 5.3 rebounds and 2.7 assists this season.
One of the first-place votes that didn't go to Smith went to former Wizards/current Celtics guard Jordan Crawford. Yes, that Jordan Crawford, the Jordan Crawford who sulked his way out of Washington, but not before tweeting out his statistics and throwing his jersey into the crowd in a fit of frustration.
You're probably asking yourself, "Who would possibly vote for Crawford?"
A common sentiment among those who vote for the awards, however, is that someone accidently voted for Jordan when they meant to vote for Clippers guard Jamal Crawford (no relation), who came in second behind Smith.
So there's that. That seems to make the most sense. Crawford finished seventh in the voting.
---
Follow Adam on Twitter @AdamVingan and e-mail your story ideas to adamvingan (at) gmail.com.