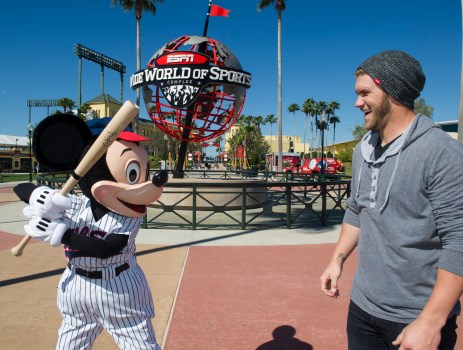 Getty Images
It may be hard to believe, but Opening Day is just one week away. Next Monday, the Nationals will kick off the 2013 season at home against the Miami Marlins -- and Bryce Harper is getting ready.
Sunday, Harper unveiled his walk-up music for his first three at-bats of the season.
For your listening pleasure.
Solid playlist, if you ask me, but then again, anything's solid when it doesn't include Justin Bieber.
---
Follow Adam on Twitter @AdamVingan and e-mail your story ideas to adamvingan (at) gmail.com.