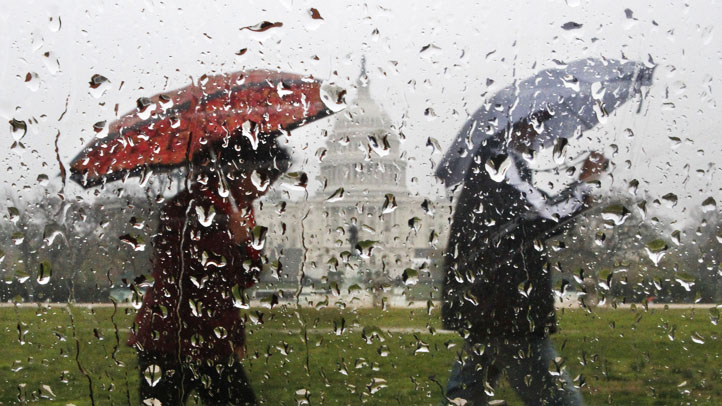 On Sunday, like Saturday, umbrellas are still advised.
The air around the nation's capital was completely saturated on Sunday morning, standing at 100 percent humidity.
There will be chances for a sliver of sunshine to peak out between late morning and 1 p.m., but after that, keep your rain coat ready.
Weather Stories
Strong thunderstorms are possible Sunday afternoon, starting at 2 p.m. High temperatures will be in the mid 70's, normal for Spring time in the region.
Rainfall dropped across the region Saturday, with as much as 3/4 of an inch recorded in southern Prince George's County.

The gray weather will persist through next week. For those waiting for sunny days, a break in the clouds is not expected before next Thursday. On the bright side, wetter weather will be plumping up those lawns and helping May flowers to bloom.

For all the latest weather updates, check back with NBC Washington.