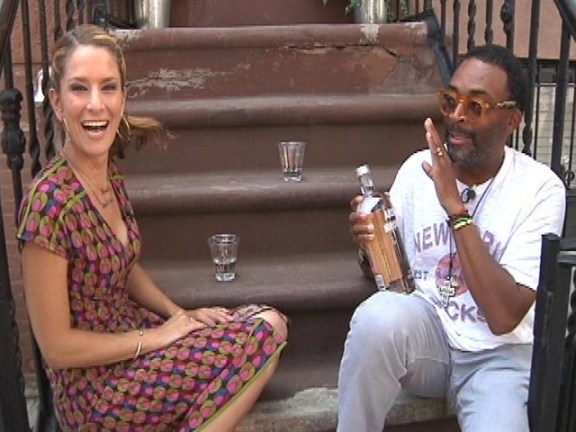 Talk Stoop: Spike Lee
Here's what Spike Lee says about himself: that he doesn't smoke cheeba, he's not really so serious, and he wants to make a biopic about the Godfather of Soul, but the funding isn't flowing just yet. He also says he doesn't really drink - he's a lightweight. So why is he on the Stoop talking about Absolut Vodka? Listen in...
On Talk Stoop, NBCNewYork's Cat Greenleaf interviews actors, musicians, athletes, politicians and all other sorts of characters -- on her own stoop in Brooklyn! Pull up a chair, pour yourself a cup of coffee, and get ready to eavesdrop.