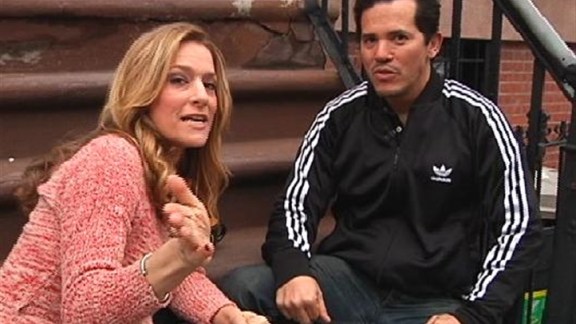 Talk Stoop: John Leguizamo
: By the time an actor is on his 4th solo show all about...him, what could there possibly be left to say?! In John Leguizamo's case: PLENTY! After Mambo Mouth, Spic-O-Rama, and Sexaholic, he's back on Broadway with Ghetto Klown. This time, he says he's ready to graduate on to another topic outside of himself, but not until Ghetto Klown explodes and goes worldwide. Sounds like a plan, and he shared that, and more, on Talk Stoop with Cat Greenleaf.
On Talk Stoop, NBCNewYork's Cat Greenleaf interviews actors, musicians, athletes, politicians and all other sorts of characters -- on her own stoop in Brooklyn! Pull up a chair, pour yourself a cup of coffee, and get ready to eavesdrop.