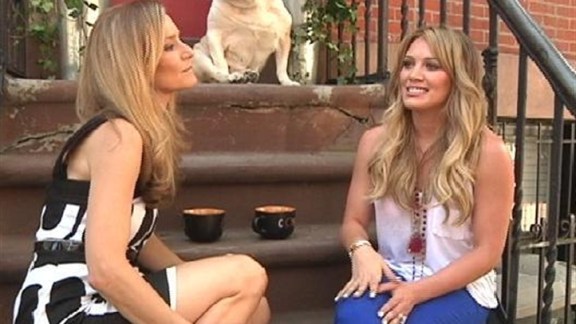 Talk Stoop: Hilary Duff
On paper, it's hard not to envy Hilary Duff - she's not even 24 and she's a creative and financial powerhouse, with tv shows, movies, novels, clothing lines, records and, oh yeah, a super happy marriage to a hot pro athlete. But in real life, believe it or not, Duff comes off as a real girl: tattoos and nail polish and hopes and dreams, just like the rest of us! That's what Cat thinks. Listen in to what Hil had to say on Talk Stoop and decide for yourself!
On Talk Stoop, NBCNewYork's Cat Greenleaf interviews actors, musicians, athletes, politicians and all other sorts of characters -- on her own stoop in Brooklyn! Pull up a chair, pour yourself a cup of coffee, and get ready to eavesdrop.