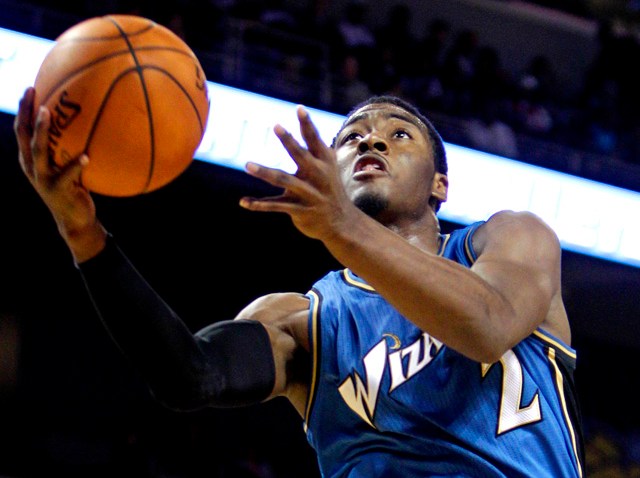 Usually it's the wizards who are masters of magic. But they've obviously never faced Superman. And when you rely on your rookie to be the kryptonite, things probably aren't going to turn out so well.
John Wall did what he could in his first NBA game, but ultimately the Magic showed why they are annual playoff contenders. Wall had 14 points and nine assists in 35 minutes, the second-highest point total on the team.
But it seems like Wall felt the pressure to perform after the Wizards fell behind early and trailed 58-34 at the half. Wall took 11 of the Wizards first 24 shots, but he only made eight of them. In all, he missed 13 of 19 shots attempted.
In the end, it was a lot to ask of a young Wizards team. The Magic had momentum even before the game began as they opened their new arena.
And, of course, Superman himself, Dwight Howard, couldn't be stopped. He had 23 points, 10 rebounds and three blocked shots. The entire Wizards front line of Andray Blatche, JaVale McGee and Al Thornton had 22 points and 11 rebounds.
So it seems the Great Wall is still being built. And hopefully the rest of the team is growing right along with him.