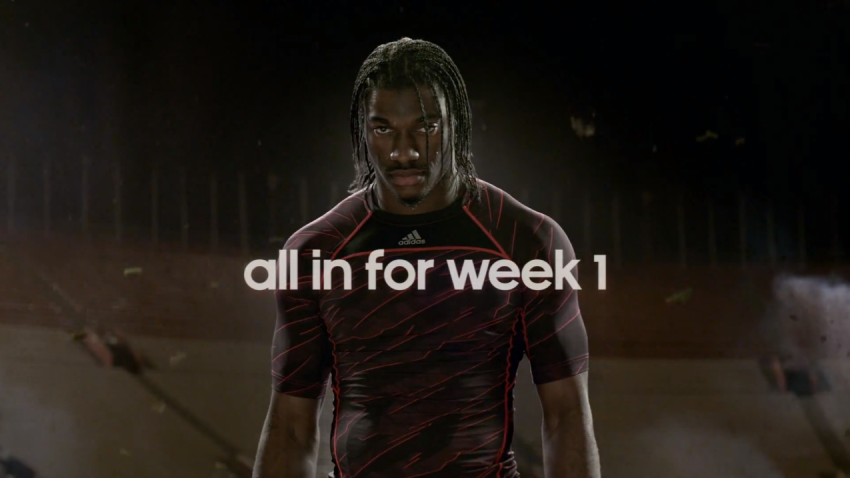 Robert Griffin III said a lot of things during his 20-minute press conference Thursday, his first media availability with local reporters in nearly five months. Of course, the most important topic of the day (minus his thoughts on receiving wedding gifts from strangers) was an update on a potential return date as he continues to recover from offseason knee surgery.
According to Griffin, he hopes to return for the Redskins' season opener against the Eagles on Sept. 9, but he has no intention of rushing back.
"That's always been the goal, but once again I'm not gonna risk my career to play in one game. Yes, I'm 'All In For Week 1,' but I'm all in for my career as well."
Wait, play that back again.
"All In For Week 1." I feel like I've heard that exact phrase before...
Whether it was intentional or simply a force of habit considering he has about 200 sponsors and slogans to recite, Griffin snuck in a plug for Adidas.
Either way, I'm sure the higher-ups were pleased.
Check's in the mail, Bob.
---
Follow Adam on Twitter @AdamVingan and e-mail your story ideas to adamvingan (at) gmail.com.