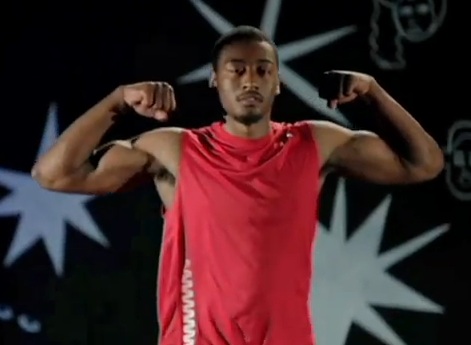 Despite the absence of a season, John Wall's newest shoe, the Reebok Zig Encore, has been released. The black and red sneaker also has a commercial, which you should definitely not watch if you're on any hallucinogenic drugs.

The accompanying background video, which wins the award for most annoying use of auto tune since Anthony Armstrong's bye week song, shows John Wall and the designer talking about the shoe's development.

What's most interesting, though, is Wall's statement that he wants to be the "best point guard to ever play the game."

When you think of NBA point guards, the name that sits consistently at the top of that list is Magic Johnson, and those are some pretty big Zigs to fill. During his rookie season, Johnson averaged 18 points, 7.7 rebounds, and 7.3 assists per game and walked away with a championship ring and an MVP award.

Wall's rookie stats were 16.4/4.6/8.3, and he's not winning a championship any time soon. He already has some catching up to do.

But, we look forward to watching John Wall on his quest to be King. It's just a shame his summer league stats don't count.
Questions, comments or tips? Email Sarah at sarahskogod@gmail.com. You can also follow her on Twitter (@sarahschorno).