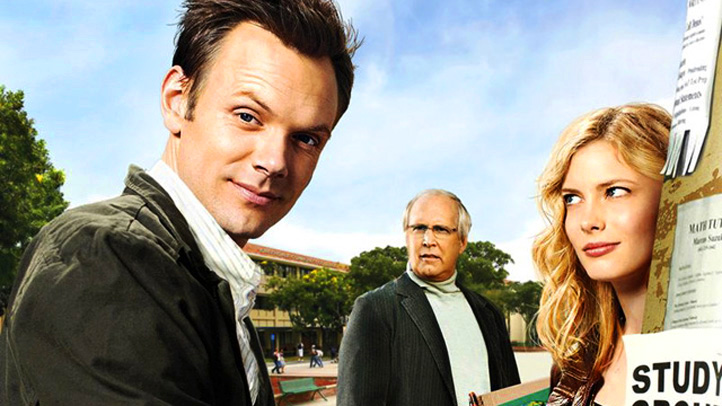 If you're a fan of "Community," unless you have Changnesia, you'll remember that Thursday's season capper also could be the series finale. If you don't know what Changnesia is, tune in anyway (especially if you're a member of the Nielsen Family).
Fans and producers of the NBC quirk fest are teaming on an online drive to get viewers to watch "
Community
" live on TV Thursday in a bid to save the show. The movement marks a fitting potential ending – or hopefully new beginning – for an innovative sitcom that's still fighting to find a mass audience four seasons in.
U.S. & World
The day's top national and international news.
The oddball show's fate has proven as tenuous as the lives of the assorted (almost) lovable losers linked by their enrollment at Greendale Community College. It's less an educational institution than an at times surreal refuge from reality – a place where you can bounce away worries on an secret, serene trampoline, hide in an elaborate blanket fort, wage paintball wars and turn into zombies.
Greendale also is unlike any other place on TV, giving "Community" both its charm and challenge. The show, even through a couple hiatuses, has drawn a modest, but devoted following – including many latter-day fans who found "Community" online or through Netflix.
The Internet-friendly program – whose off-TV life includes webisodes – faces a rating test in a DVR- and online-driven on-demand age. That's not lost on fans – one of whom, as The Huffington Post
notes
, started the watch-it-live campaign with a YouTube video. The show's producers at Sony picked up on the effort, publishing Twitter hashtags – #RenewCommunity and #WatchCommunityLive – and promoting the
video
.
Time is running out for a show that's become obsessed with alternate timelines and the power of destiny. The most recent episode, perhaps the season's strongest, focused on the characters' origin story, telling how they were drawn to Greendale and one another through fate.
The installment offered a victory of sorts for Abed, the pop-culture obsessive who processes emotions through his TV-and-movie-tinted lens. He convinced his pals they belong together – and hopefully helped convince viewers that "Community" belongs on TV for at least another season (even if Thursday's episode is ominously titled, "An Advanced Introduction to Finality").
"Community" excels when tweaking entertainment conventions – this season's puppet and "Freaky Friday" episodes mark two recent examples – while celebrating them. We're hoping the show can upend the TV cliché that cult favorites always get cancelled before their time.
Check out the fan video urging viewers to "Keep it Alive!" by tuning in Thursday at 8 p.m. Whether or not you have Changnesia, "Community" is an unforgettable experience.
Hester is founding director of the award-winning, multi-media NYCity News Service at the City University of New York Graduate School of Journalism. He is the former City Editor of the New York Daily News, where he started as a reporter in 1992. Follow him on Twitter.
Copyright FREEL - NBC Local Media