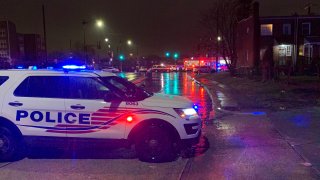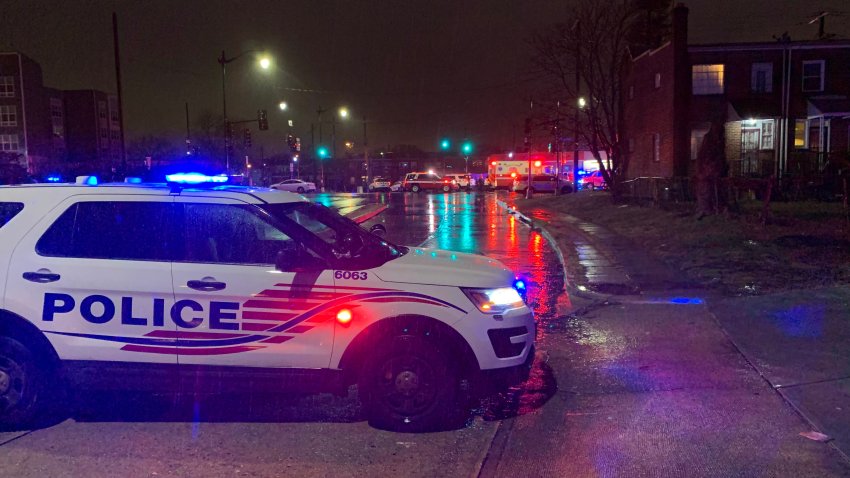 A man opened fire on D.C. police officers as they executed a search warrant at a Northeast D.C. home Sunday afternoon, police say. One bullet hit an officer's bulletproof vest.
Diantre Smith, 43, shot at officers as they executed a warrant for an unlicensed gun offense, according to the department. Officers shot back and struck him.
The officer and Smith were both taken to a hospital for injuries not believed to be life-threatening. Police chief Peter Newsham said Sunday evening that the officer was set to be released.
Police were at the home in the 100 block of 36th Street NE, near East Capitol Street, at about 4:40 p.m. Sunday. Once they entered, they encountered Smith, who fired at them. They shot back. Then Smith barricaded himself inside the home.
Newsham said police called the emergency response team because the suspect initially did not surrender.
Smith was arrested and charged with assault on an officer and felon in possession of a firearm.
The officers involved in the shootout were placed on administrative leave, per department policy. Officers' body cameras were on at the time of the shooting. The footage is under review.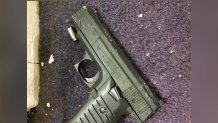 An investigation is ongoing. Anyone with information is asked to contact police.