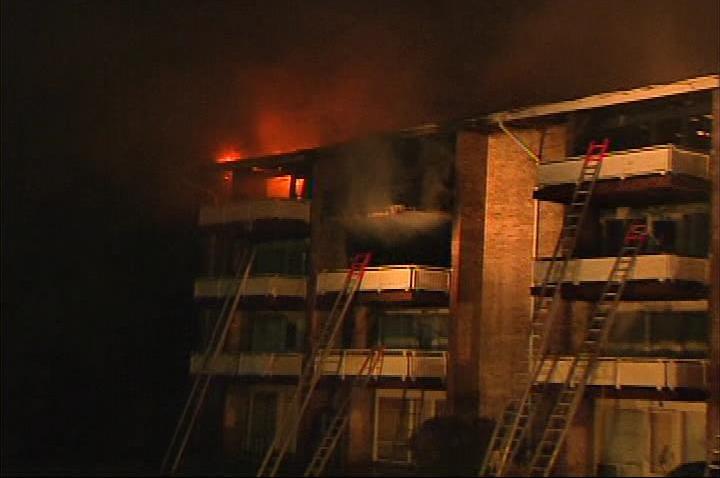 The Red Cross is helping nine families left homeless by an apartment fire in Prince George's County Saturday.
The blaze started around 6 p.m. on Wilson Bridge Drive in Oxon Hill, Md. By the time fire crews arrived, the two-story apartment building was nearly a total loss, damaging at least 24 units.
"Basically, I had just come in the house and I heard a woman scream, so I walked back into the hall and all of a sudden I see a huge flame," Harriet Everest, a witness to the fire, told NBC4. "So I screamed and said, 'Call 911!'"
Several residents in a nearby building started knocking on doors trying to get people inside the burning building out safely.
"...I went in and then I banged on everyone's [expletive] door to get them out," recalled neighbor James Hastings. "So I took them all to my mom's house because they didn't have no shirt, no shorts, no jacket, no nothing."
Investigators have not said what caused the fire.