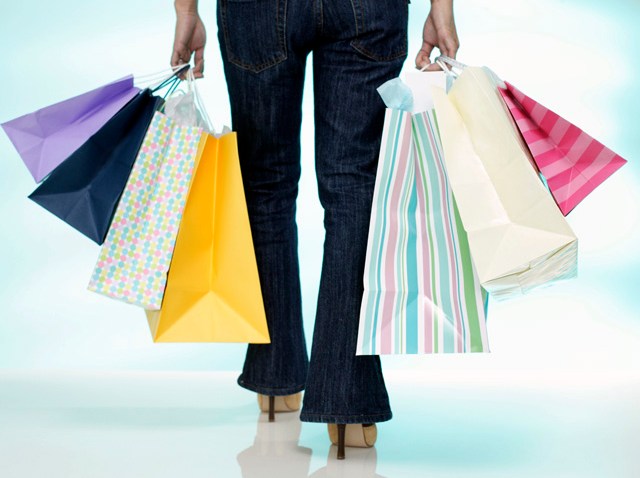 You know to lock your mall purchases in the trunk of you car. You might tuck your purse like a football under your arm just to be cautious. But do you know how to protect your hard-earned money from the mystery-shopping scam?
From Frederick, Md., to Phoenix, Ariz., the Better Business Bureau is warning people living in our area that "a mystery shopping scam is actively soliciting victims."
Forward Business LLC, according to the BBB, is a fraud, and could set your bank account way back.
The company allegedly claims to offer you the chance to earn a few hundred bucks to act as a "mystery shopper."
And who doesn't want to get paid to shop? The problem is, in this case, the more you shop, the more you'll pay.
One targeted "employee" posted an e-mail, which she claims to have come from Forward Business, LLC. Here's a portion of it, in its misspelled-grammatically incorrect-strange word choice glory:
"Our company is happy to propose you the capacity of Secret Shopper in Forward Business LLC after finding on your autobiography at CareerBuilder online. Our staff office did its best to scrutinize your CV and remained to be pleased ... Secret Shopper is an superb way for customers to draw revenue in the process of providing feedback, making comments, making of, commenting out to company. This is a real opportunity for you to get to the top of the career enjoying things you like above all. For instance, one may eat in cafe or acquire things in supermarkets reveling in life and helping entity at the same time.
Remuneration: Your monthly wages may reach $1,500-2,000."
At least one Maryland woman took the bait, according to the BBB. The "company" sent her two checks for nearly $1,000 to be deposited before shopping. The BBB said the woman became suspicious because the name on the check was, randomly, Motel 6. Her local bank identified the check as fake before she lost any money. Had she shopped before verifying the check, she stood to lose her own money plus bank fees.
BBB Greater Maryland President Angie Barnett explained the fraud: "Schemers profit by sending fraudulent or counterfeit checks, asking the victim to shop and wire part of the money back to them either under the guise of 'rating' the store's wire service. Eventually, the check will bounce, leaving the victim on the hook for the purchases and out the wired money."
If you believe you've been the victim of this or any other scam, file a complaint with the BBB, your state's attorney general, and the Federal Trade Commission. You may also want to file a police report. There is a Mystery Shopping Providers Association that can give you a list of legitimate businesses.
To avoid this particular kind of scam, the BBB recommends:
Avoid companies that promise large monetary rewards or charge any kind of fee first.
Ignore unsolicited e-mails offering 'work-from-home' shopping opportunities.
Obtain the company's name and verify their legitimacy with your BBB.
Do not depend on the funds from a cashier's check from a source you do not know.
Do not wire money to the company or a third party. There is usually no legitimate reason for someone who is giving you money to ask for it to be wired back.
Do not rely on a successful deposit as evidence of the check's authenticity, which can take a week to verify.
You are responsible for the deposited fake check. When it bounces, the bank deducts from your account the amount credited with the fake check with charges added.