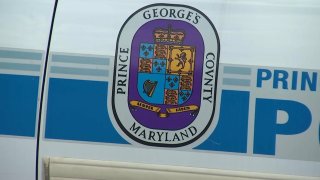 A man was shot and killed Saturday afternoon in a parking lot outside the Town Center Shopping Center in Laurel, police said.
Police responded to the 13300 block of Laurel-Bowie Road in the South Laurel area around 1 p.m., Prince George's County police said.
Antoine Lee Riley, 33, of Laurel had been shot in the upper body and was pronounced dead at the scene, police said.
Police do not believe the shooting was random.
Stay with News4 for more on this developing story