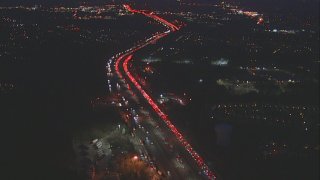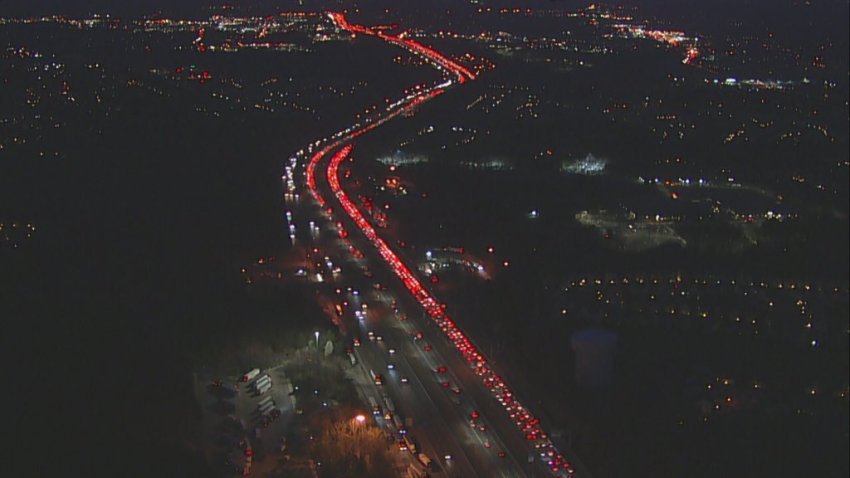 Northern Virginia commuters face traffic headaches Thursday morning after crashes on I-95 and Route 1 from Triangle to Lorton.
An overturned truck blocked northbound Express Lanes and a left lane at Lorton Road early Thursday, causing miles-long delays.
Some drivers who tried to dodge that traffic jam using northbound Route 1 faced another crash that blocked the two left lanes at Lorton Road.
Crews are clearing the scenes, but expect lingering delays.