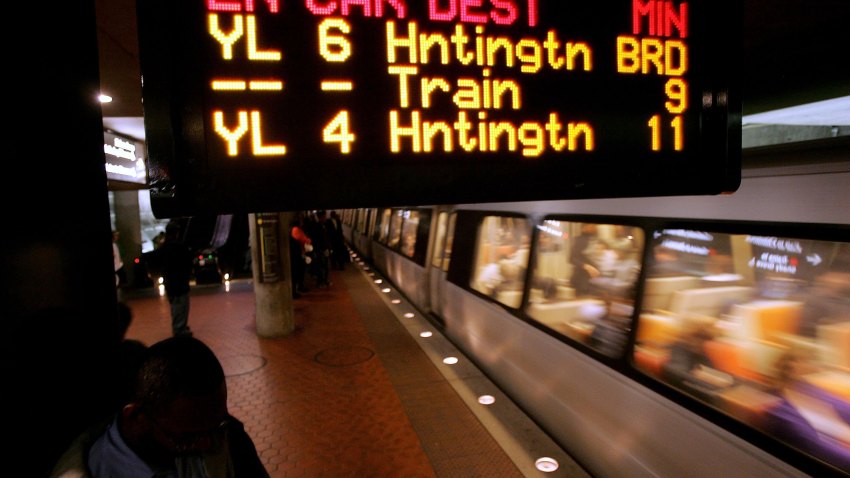 WASHINGTON -- After a day of derailment problems on the Orange Line, Metro is reporting major delays on the Green and Yellow lines thanks to a derailment near the Convention Center.
A train that wasn't carrying passengers derailed on a pocket track adjacent to the main tracks near the Mount Vernon Square Metro Station at about 6:15 p.m. Thursday. Metro spokesperson Lisa Farbstein said wheels popped off the last car in a six-car train. Trains are single-tracking between that station and U Street-Cardozo.
Workers will work throughout the night to clear the tracks, but say delays could extend into Friday morning's rush hour.
Earlier Thursday, a vacuum truck derailed on the Orange Line near the Court House Metro Station. After that was fixed early Thursday afternoon, the truck, which is used to vacuum garbage out of the tunnels, derailed again, causing single tracking between the Orange Lines East and West Falls Church Metrorail stations.
The Orange line tracks have since reopened.
Pocket tracks are where trains are stored or turn around.