When Delia Houseal and her husband bought a home in the Marshall Heights neighborhood in Southeast D.C., they thought it was the perfect place to raise their three children. They had a large yard; the house was nestled at the bottom of a deadend street. But since buying their home in 2017, Houseal said their neighborhood has become riddled with crime.
"What we're seeing now is a community that is deteriorating from its core," said Houseal.
In July, the Houseals' security cameras captured a gunfight outside their home. The family sheltered inside as the shooters fired at each other through the family's front yard.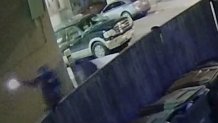 "You could see the bullet, the fire from the bullet, from the gun," Houseal told the News4 I-Team.
"That was the last straw for us," she said.
'People want out. They want to feel safe'
Houseal and her husband have started looking for a new home in a different neighborhood. They're considering leaving the District for Maryland or Virginia.
But the move isn't one Houseal takes lightly, she said, since she's the voice of the community, serving as the advisory neighborhood commissioner for Ward 7.
She said many of her constituents echo her concerns about crime.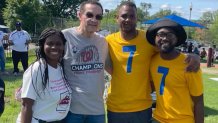 "People want out. They want to feel safe," she said.
But escaping the gunfire and random acts of violence isn't that simple for Houseal or many of her neighbors. Though she owns her home and could sell, the average rate on a 30-year mortgage is hovering near 8%.
Other families in the District told the I-Team they're held back by a different set of obstacles, especially those living in D.C.'s public housing.
Ebonee Hill said all she wants is for her kids to feel safe doing simple things: "Taking the trash out; getting the groceries out of the car."
News4 first interviewed Hill in 2019 after an unimaginable pattern of events. Her two sons — then only 12 and 13 years old — were shot within months of each other near Kenilworth Avenue NE. They both survived, but her 13-year-old, Roy'Nal, was paralyzed from the waist down.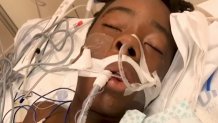 After the shootings, she said she pleaded with the D.C. Housing Authority to relocate her family. The Housing Authority eventually did — but the Lincoln Heights house was not wheelchair accessible for her son, Hill says. And her family doesn't feel any safer. They live within a few blocks from where 10-year-old Makiyah Wilson was shot and killed by gang members in 2018 while sitting on her front stoop.
"I need a bigger unit that is handicap accessible, but they're claiming they don't have that," Hill said.
She feels her options are limited, because she can't afford market-rate rent while also paying utilities and other bills families face. She has applied for federal relief through the Housing Choice Voucher Program, which could allow her to rent anywhere in the city, but she said she's been on that list almost 20 years.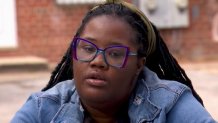 "I'm stuck here in D.C. trying to make an honest living to provide for my children, trying to keep them safe, but it's so dangerous out here," she said.
D.C. Housing Authority's waitlist to access housing vouchers and public housing has been closed since 2013, and there is no scheduled time to reopen it.
"Everyone can't afford to buy houses and live in a nice area," she told News4 back in 2019, after her sons were shot.
We wanted to ask the Housing Authority about the waitlist and some of the challenges it's up against when trying to relocate families. The authority's police chief, Joel Maupin, couldn't talk to those larger issues but acknowledged residents' concerns.
"The residents are very concerned — especially if you were a victim of crime — then certainly you feel you are in crisis," said Maupin.
However, he said he feels hopeful about D.C. improving safety for residents.
"I think with a good enforcement effort, with enough police, we can turn this corner," he said.
Yesim Sayin, the executive director of the D.C. Policy Center, said the issue in part is the lack of affordable housing units and where they're being built.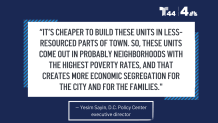 The D.C. Policy Center, a nonprofit think tank, has helped decision makers in D.C. get fact-based research to aid them with policy proposals regarding housing issues.
"It's cheaper to build these units in less-resourced parts of town," Sayin told us. "So, these units come out in probably neighborhoods with the highest poverty rates, and that creates more economic segregation for the city and for the families."
Maupin said the city is trying to do more mixed development and hopes Mayor Muriel Bowser's programs help.
"And in those, each of those areas, you see more of the of the amenities being placed in those areas," Maupin said.
As for Houseal and her family, they haven't found a new home yet but have started packing anyway. They hope the new city initiatives eventually will make a difference.
"We're hoping that there are, with some of the new initiatives coming down the pike, that the communities will begin to be safer," said Houseal.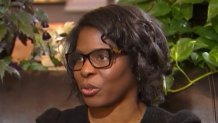 She's referring to some of the new legislation introduced by Bowser, including the Crime Trends Now Act, and the Secure DC Plan: two initiatives aimed at improving public safety by providing law enforcement more tools to keep neighborhoods like Houseal's and Hill's safer.
There are several resources for which D.C. residents can apply, including HPAP and EAHP programs that can help them become homeowners. The National Low Income Housing Coalition has more information on housing policy.
More resources:
Reported by Susan Hogan, produced by Ambar Rodriguez, and shot and edited by Lance Ing.
Previous News4 I-Team coverage: