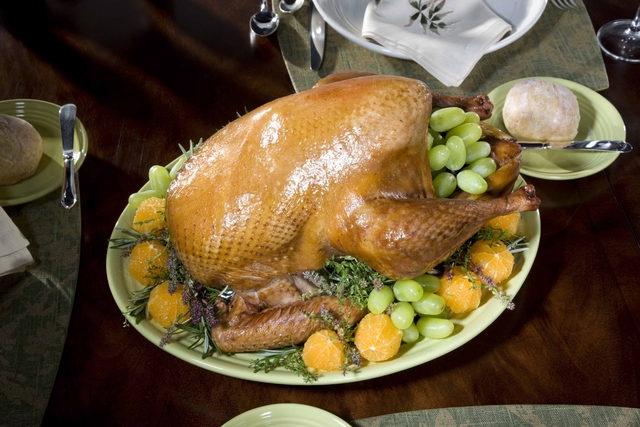 It was a "Thanksgiving Feast of Sharing" Wednesday at the Washington Convention Center, where more than 5,000 District residents gobbled up a traditional turkey meal with all the trimmings.
The smell of turkey and stuffing filled the air at the Convention Center well before Thanksgiving Day. A volunteer wait staff dressed in all white was on hand to serve the low-income residents and senior citizens at their tables.
"I'm down by the rolls and cranberries," said Kerry Stein, 16, of Rockville who worked as a server. Her mom and dad served turkey and stuffing by her side.
There were seven Stein family members in all who volunteered, including Kerry's dad, Rick Stein.
"It's a great family event," said the elder Stein. "We like the kids to do it because they learn all about what it's like not to have, when you have things like this. So we think it's just a fabulous thing to donate our time and it really works out well."
A job fair, free health screenings and live music rounded out the day.

Copyright WAMUo - WAMU