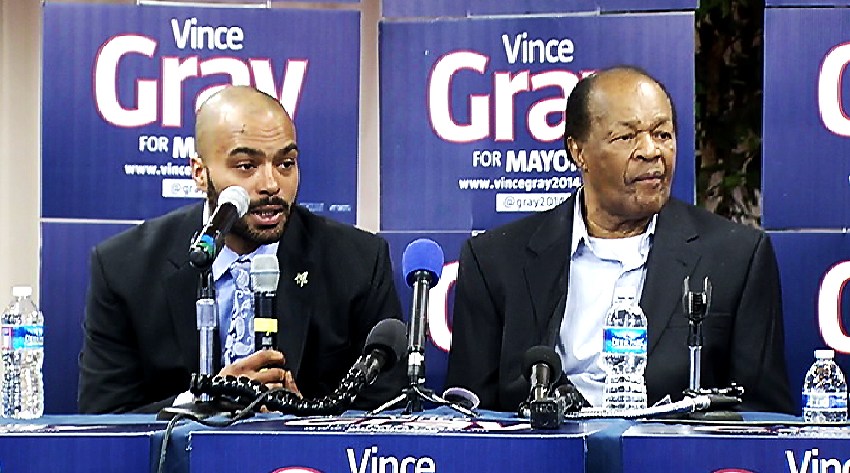 Christopher Barry, the son of former District of Columbia mayor Marion Barry, is pledging to continue his campaign for the D.C. Council following an incident at a bank that attracted police attention.
The 34-year-old Barry, whose full name is Marion Christopher Barry is running for his late father's council seat. Police say Barry is suspected of threatening a bank teller and destroying a security camera at a downtown D.C. bank Tuesday. He has not been charged.
He tried to make a large cash withdrawal, but a bank employee told him that it was too much money and that his account was overdrawn, according to court documents.
"You always give me a hard time," Barry is accused of telling the employee, according to court documents. "I'm going to have somebody waiting for you when you get off work, you [expletive]."
According to the documents, Barry then threw a trash can over the security glass, striking and breaking a security camera valued at $1,000.
Barry's first public comments since the incident came in a statement posted Friday on his Facebook page. He says he won't "get bogged down and deterred by sensationalism and the frivolous" and that those who've spoken about it don't have all the facts.
Barry has been arrested at least six times in the past four years. He's currently on probation.
Copyright AP - Associated Press