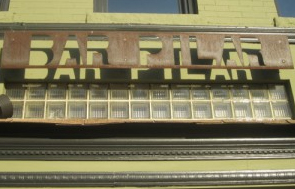 File this under News I Really Could Have Used Yesterday.
The Daily Meal has put out its list of America's Best Hangover Dishes and D.C.'s own Bar Pilar (1833 14th St. NW) earns a nod for its popular "Hangover Cure" -- a buttery biscuit topped with sausage gravy, home fries, cheesy eggs, ketchup and Sriracha.
Talk about timing: A rep for the restaurant tells Young & Hungry that Pilar just started re-serving the $10 cholesterol bomb amid all the St. Patrick's Day revelry and recovery this past weekend. She adds that new kitchen renovations, which prevented the place from offering solid food for many weeks, will only increase the restaurant's capacity to crank out more of the brunch biscuits every Saturday and Sunday.
For more on Bar Pilar's post-renovation food plans, click here.
Way To Recover: Bar Pilar's Nationally Acclaimed Hangover Cure was originally published by Washington City Paper on March 19, 2012.
Copyright CITYP - Washington City Paper