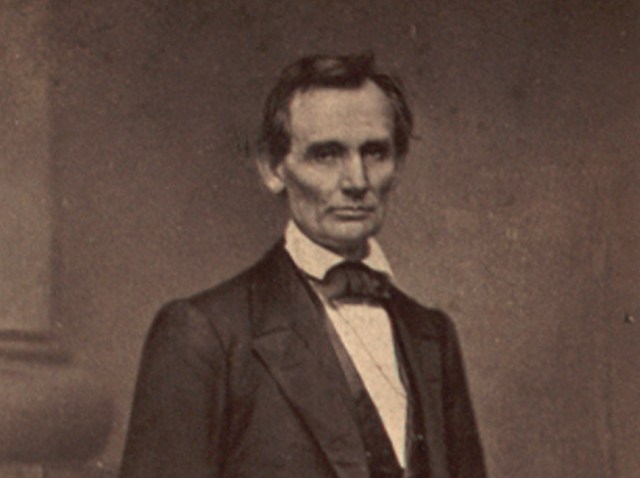 In honor of the 150th anniversary of Abraham Lincoln's inauguration, one man is following in the size-14 footsteps of our 16th president.
Richard "Fritz" Klein is making the journey from Springfield, Ill., to Washington by car and Amtrak train. He has copies of Lincoln's itineraries and is set to arrive in D.C. on Wednesday. In 1861, Lincoln made the trip to Washington by train, stopping in 16 cities and towns to speak to a nation that was on the brink of civil war.
A group of students from Baltimore's Digital Harbor School will join Klein from Baltimore to Washington. They'll arrive at Union Station at 11:30 a.m. Wedhesday and then tour Ford's Theatre Museum.
Klein is no stranger to echoing Honest Abe; he stars in the orientation film at the Lincoln Home National Historic Site in Springfield.
The Lincoln re-enactor's trip is sponsored by the National Park Service. After Klein's arrival in D.C., NPS Director Jon Jarvis will speak with students at Ford's Theatre to discuss how the sacrifices of 150 years ago continue to have an effect on life today.
---
Let's Go Around Town: Keep up with what's happening in the D.C. area anytime, anywhere. Follow us on Twitter and Facebook. Sign up for our e-mail newsletters and find out What You're Doing Tonight with texts delivered right to your mobile phone -- just text DCTONIGHT to 622339 to sign up. (Message and data rates may apply.) Don't forget our iPhone app!
Copyright AP - Associated Press